Democrats Blow Up After Louie Gohmert Asks Peter Strzok How Many Times He Lied To His Wife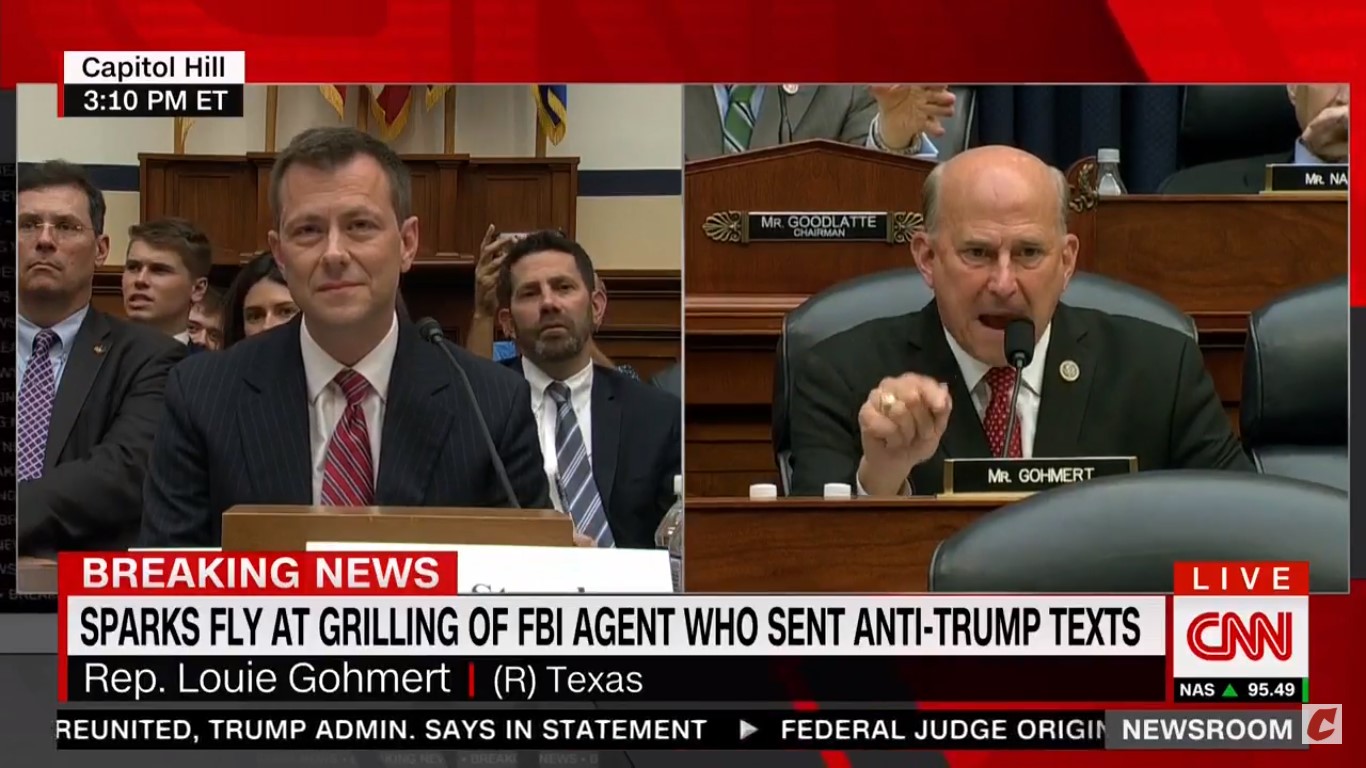 I regret to inform you that Louie Gohmert is back doing Louie Gohmert things.
The conspiracy-peddling Tea Party congressman used his time during Thursday's House grilling of embattled FBI agent Peter Strzok to accuse the law enforcement official of openly lying to Congress before invoking Strzok's affair with lawyer Lisa Page to score points with the MAGA crowd.
After being called out by his Democratic colleagues for impugning Strzok's character by accusing him of being so good at lying that he could pass a polygraph test, the Texas lawmaker then took it to a whole new level.
"I have talked to FBI around the country," Gohmert declared. You have embarrassed them and yourself and I can't help but wonder when I see you looking there with a little smirk, how many times did you look so innocent into your wife's eyes and lied to her about Lisa Page."
Immediately, the chamber blew up, with numerous Democrats protesting to the chairman as members of the audience gasped. You could hear lawmakers yelling out that this was a "disgrace" and "outrageous" while stating that Gohmert was engaging in "intolerable harassment." One member asked if Gohmert needed his "medication."
While this was a shameless display that would normally leave a member of Congress extremely embarrassed and ostracized by his colleagues, for someone like Gohmert, this was a moment of pride and something that he'll hang his hat on (and likely be lauded by members of the Conservative Entertainment Complex).
Watch the clip above, via CNN.