Fox Contributor David Bossie Returns To Air Two Weeks After His 'Cotton-Picking' Remarks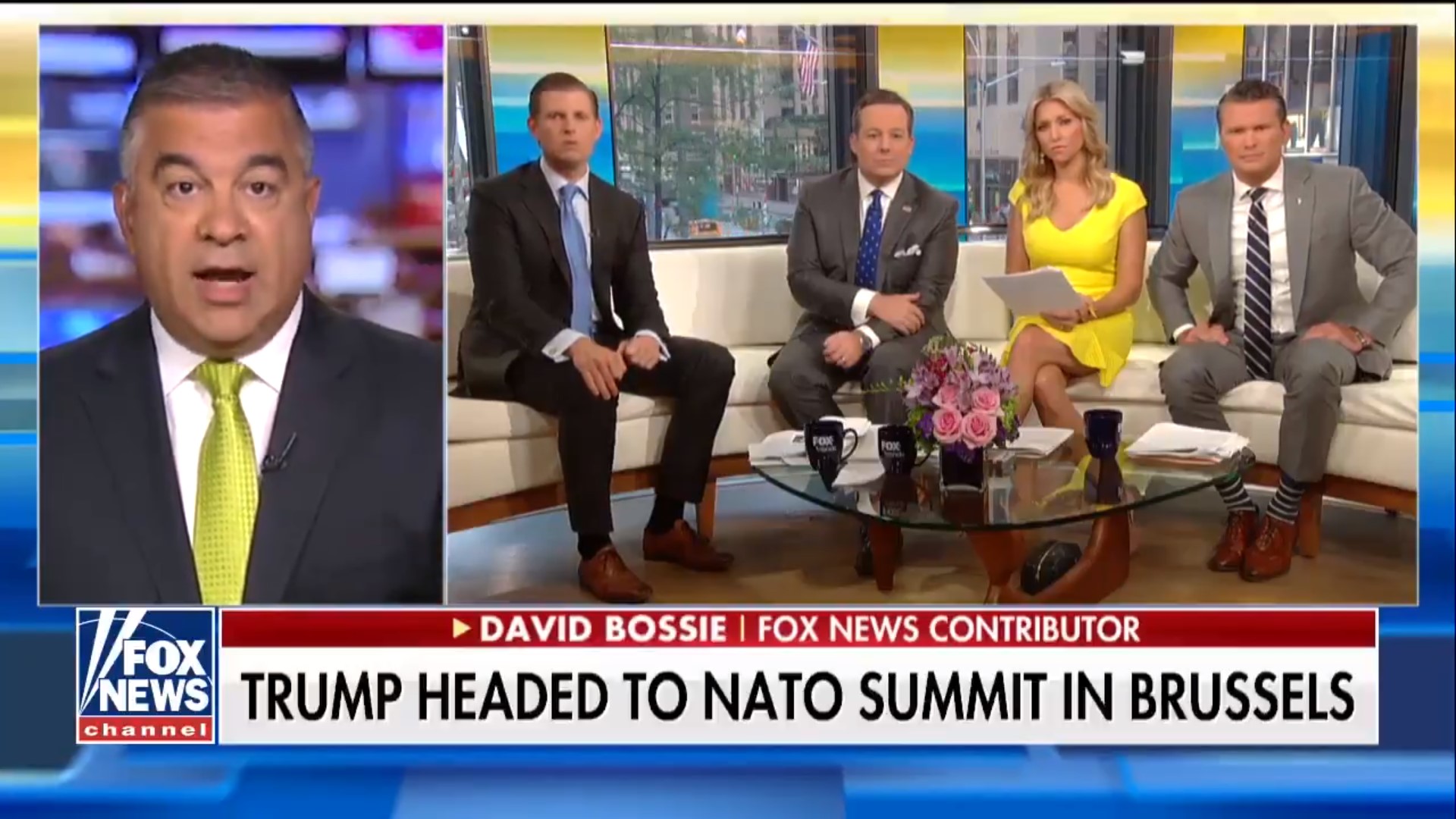 On Tuesday morning, Citizens United president and Fox News contributor David Bossie made his first appearance on Fox News television since it was reported that the network had suspended the former Trump deputy campaign manager over racially insensitive comments he made to a black guest.
Bossie took part in a Fox & Friends segment that included presidential son Eric Trump. According to a review of TVEyes transcripts, this was the first time he had been on the air since June 24 when he told black Democratic strategist Joel Payne he was out of his "cotton-picking mind" during a panel discussion on, of all things, dog whistles and hate speech.
.@EricTrump: There's a lot of people who deserve to come into this country, but they have to come here legally. You can't just hop over a fence – it's not right and it's not safe pic.twitter.com/s6zv2q5c8o

— FOX & friends (@foxandfriends) July 10, 2018
Following Bossie's racist comment, host Ed Henry — who was moderating the segment — took to the air to condemn them and the network released a statement that Bossie's remarks were "deeply offensive and wholly inappropriate. Bossie also sent out a tweet apologizing for his words and saying he should have "never used the offensive phrase that I did."
The Daily Beast reported the following day that Bossie had been suspended for two weeks over his comments, according to several network sources. The network did not respond to Contemptor's request for confirmation of the suspension at that time.
While Fox News may not have provided comment on the reported suspension, considering that Bossie was absent from the air for two weeks would essentially confirm that the suspension was put in place.
In the wake of the backlash over Bossie's remark and other inflammatory on-air comments from hosts and guests, Politico reported that new Fox chief Suzanne Scott had cracked down on these statements, telling the network's producers that they "need to be in control of their hosts and panelists."