Rudy Giuliani: Trump Asked Comey If He Could Give Michael Flynn 'A Break'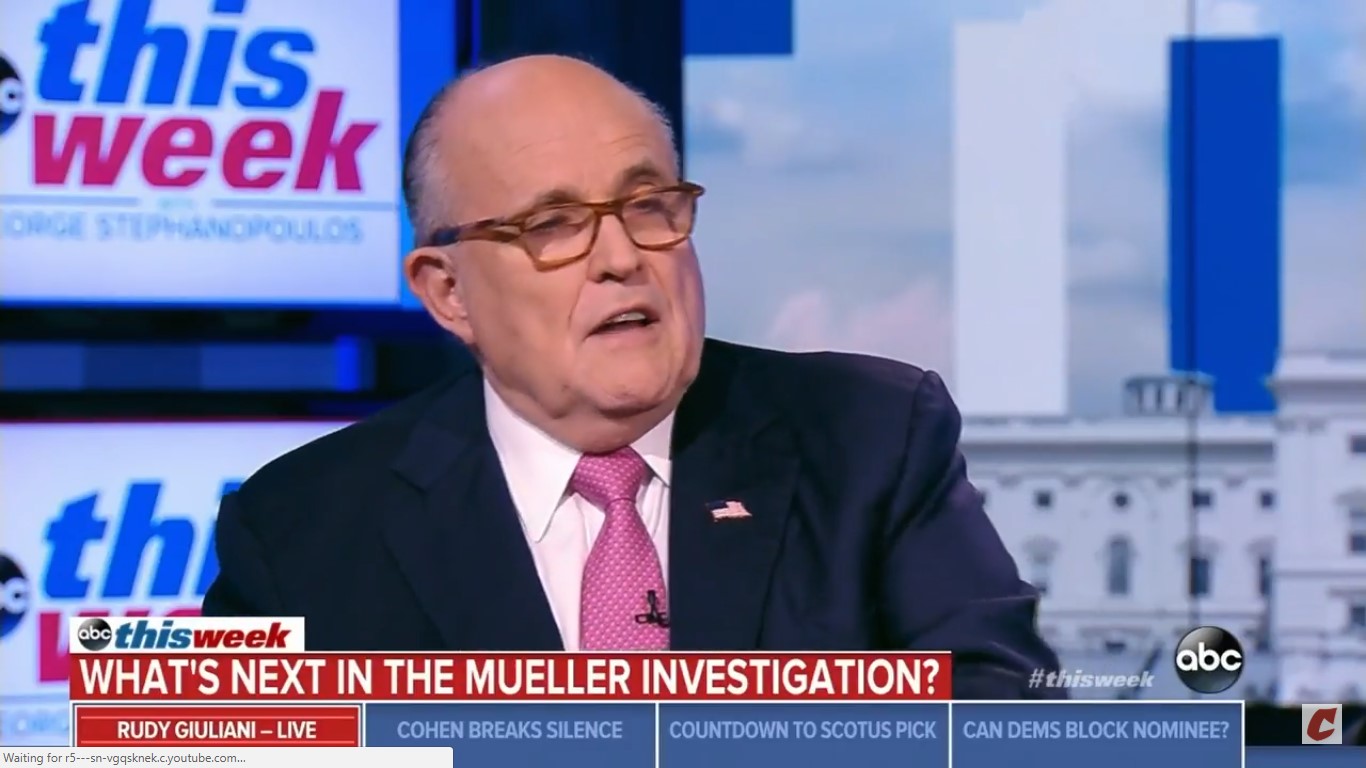 After being somewhat out of the limelight for a few weeks, Trump attorney Rudy Giuliani stormed back into the media cycle this weekend. After telling the New York Times that the president's legal team was setting new conditions for a Trump interview with Special Counsel Robert Mueller, Giuliani made the Sunday show rounds to drop some more grenades.
While spending much of his time this morning talking about his demand that Mueller show he has evidence that Trump committed a crime in order to secure an interview and whether the president was concerned former attorney Michael Cohen may flip on him, Giuliani also touched on interactions between Trump and ex-FBI Director James Comey that many have pointed to as proof of obstruction of justice. And Giuliani seemingly indicated that Trump did ask Comey to stop the investigation into ex-National Security Adviser Michael Flynn.
After the former New York City mayor told ABC's George Stephanopoulos that Comey would actually be a good witness for Team Trump when it came to obstruction, the This Week host pressed Giuliani on that observation.
"How is he a good witness for the president if — if he's saying that the president was asking him — directing him, in his words, to let the Michael Flynn investigation go?" Stephanopoulos asked.
"He didn't direct him to do that," Giuliani responded. "What he said to him was 'Can you give him a break?'"
The ABC host noted that Comey took that as a direction, leading Giuliani to say that was "OK" before claiming as a former prosecutor he was told many times if he could give someone a break. He would go on say that the Lester Holt interview in which Trump said he fired Comey over the Russia thing wasn't that damning because he also told Holt that he expected the Russia investigation to keep going.
Meanwhile, several times last year, Trump denied ever urging Comey to end the investigation into Flynn.
Watch the clip above, via ABC News.