Milo Threatens To Sue Journalist For Reporting On His 'Vigilante Squads' Comment: 'Your Life Is Over'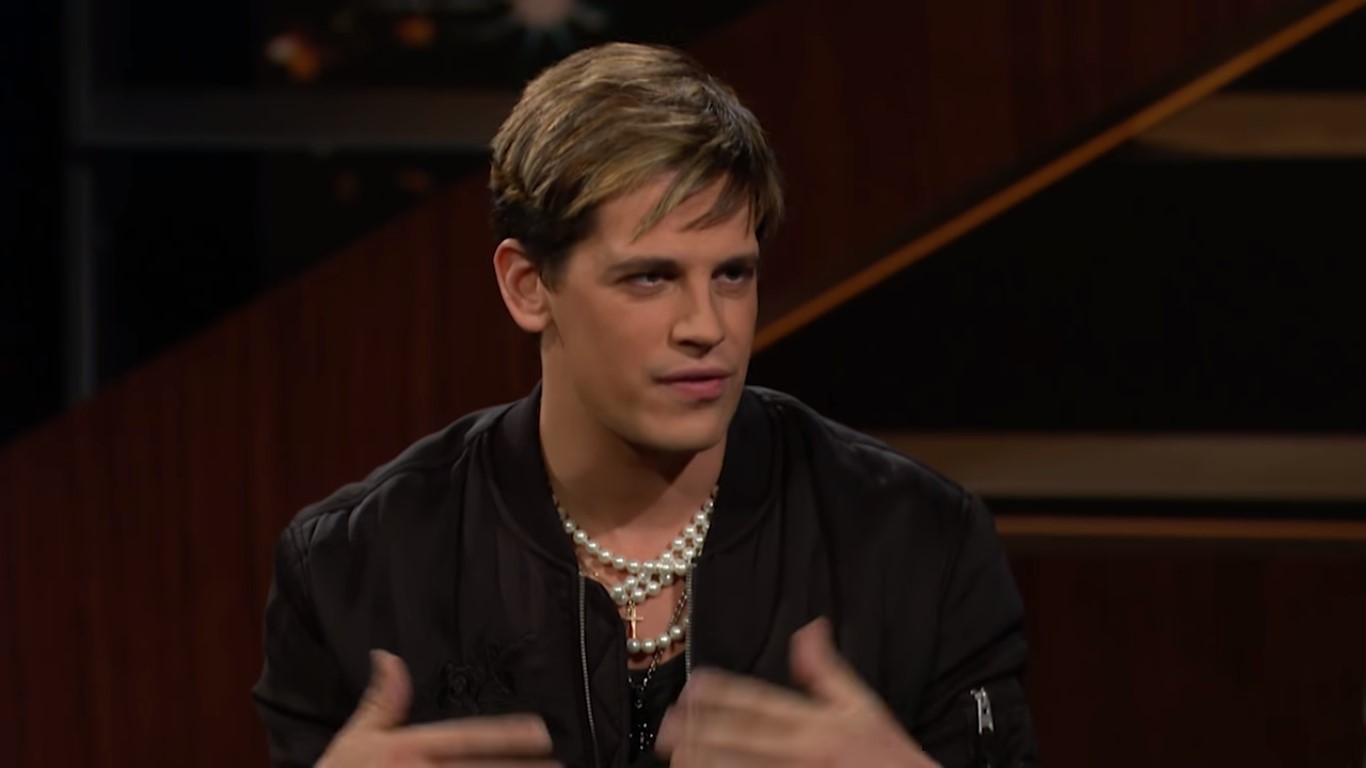 In the immediate aftermath of the horrific Capital Gazette shooting that resulted in five deaths, comments made days before to journalists by far-right provocateur and white nationalist troll Milo Yiannopoulos received heavy attention. Now the former Breitbart editor is threatening to sue one of the reporters he sent his threatening comments to because of course.
In case you missed it, Milo responded to requests for comment by Observer reporter Davis Richardson and The Daily Beast's Will Sommer by telling them he couldn't "wait for the vigilante squads to start gunning journalists down on sight." Following the Observer running a piece on Milo's outrageous and despicable remarks, Yiannopoulos responded to Mediaite's Amy Russo request for elaboration by saying that reporters did this to themselves and "deserve what's coming to you."
Considering Milo's over-the-top and menacing comments came just two days before a shooter killed journalists in a newsroom, it was no surprise that his remarks once again came under intense scrutiny Thursday, with many wondering if there was any connection between his comments and the shooter's actions. With Milo widely vilified on social media throughout Thursday, the alt-right celeb ended the day by threatening to sue Richardson and the Observer.
Below is the message Milo sent Richardson, obtained by TheWrap's Jon Levine:
Now Milo is threatening to sue @DavisOliverR and @observer for this story https://t.co/LGpjkCSlsH pic.twitter.com/gIo6SKqfJu

— Jon Levine (@LevineJonathan) June 29, 2018
Attorney Ken White, who runs the law blog Popehat, took to Twitter shortly after Levine posted Milo's lawsuit threat to say that he'd pull together Frist Amendment lawyers to defend Richardson for free.
If anyone at @observer needs help stomping this cockroach in court, I will pull together all the pro bono First Amendment lawyers I can. https://t.co/63SdNmxU4M

— WeaponizedHat (@Popehat) June 29, 2018
So far, it appears that Yiannopoulos has just notified Richardson of his intent to sue. Both Sommer and Russo have told Contemptor that they have yet to receive any messages from Milo.
Meanwhile, Yiannpoulos has tried to frame his comments as just private jokes to the reporters and attempts at trolling that were overblown by those in the media.