Fox News Boasts Five Most-Watched Cable News Shows Thursday, Hannity Draws 3.9 Million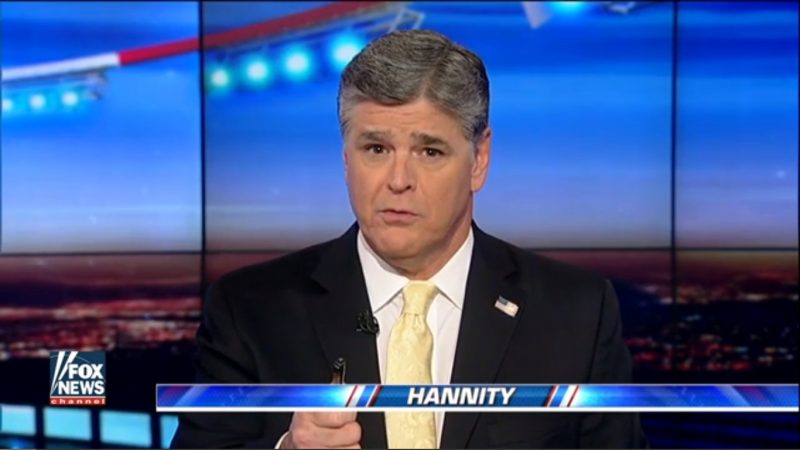 On a busy news day that was marked by the horrific Capital Gazette shooting that resulted in five deaths, cable news viewers turned to Fox News en masse, as the network led across the board and pulled in huge numbers during the primetime hours.
According to Nielsen, Fox News averaged a robust 3.509 million total viewers and 700,000 in the key 25-54 demographic during the 8 PM to 11 PM primetime slot. MSNBC placed second ion both metrics, pulling in 1.879 million viewers overall and 351,000 in the demo. CNN attracted a demo audience of 319,000 and 1.015 million total viewers. This also represented the second straight night in which Fox outdrew MSNBC and CNN combined in the demo and total viewership.
In total day, Fox captured 1.839 million total viewers and 349,000 in the 25-54 demo. CNN pulled in 194,000 in the demographic and a total audience of 657,000. MSNBC averaged 939,000 total viewers and 192,000 in the demo.
Fox News had the top five most-watched cable news programs of the day. Fox's Hannity topped the field with 3.909 million viewers overall and 737,000 in the key demo. FNC's The Ingraham Angle placed second overall in both the demo (693,000) and total viewers (3.349 million). Fox News' Tucker Carlson Tonight finished third in the demo (669,000) and total audience (3.268 million).
Fox's 5 PM program, The Five, also beat MSNBC's 9 PM ratings juggernaut, The Rachel Maddow Show, in both the demo (494,000) and total viewers (2.551 million). Maddow drew a total audience of 2.416 million and 449,000 demographic viewers to lead all non-Fox cable news shows.
The top-rated CNN program was the 10 PM broadcast of CNN Tonight, which pulled in 1.142 million total viewers and 373,000 in the demo.