Corey Lewandowski Reacts To Girl With Down Syndrome Separated From Mother: 'Womp Womp'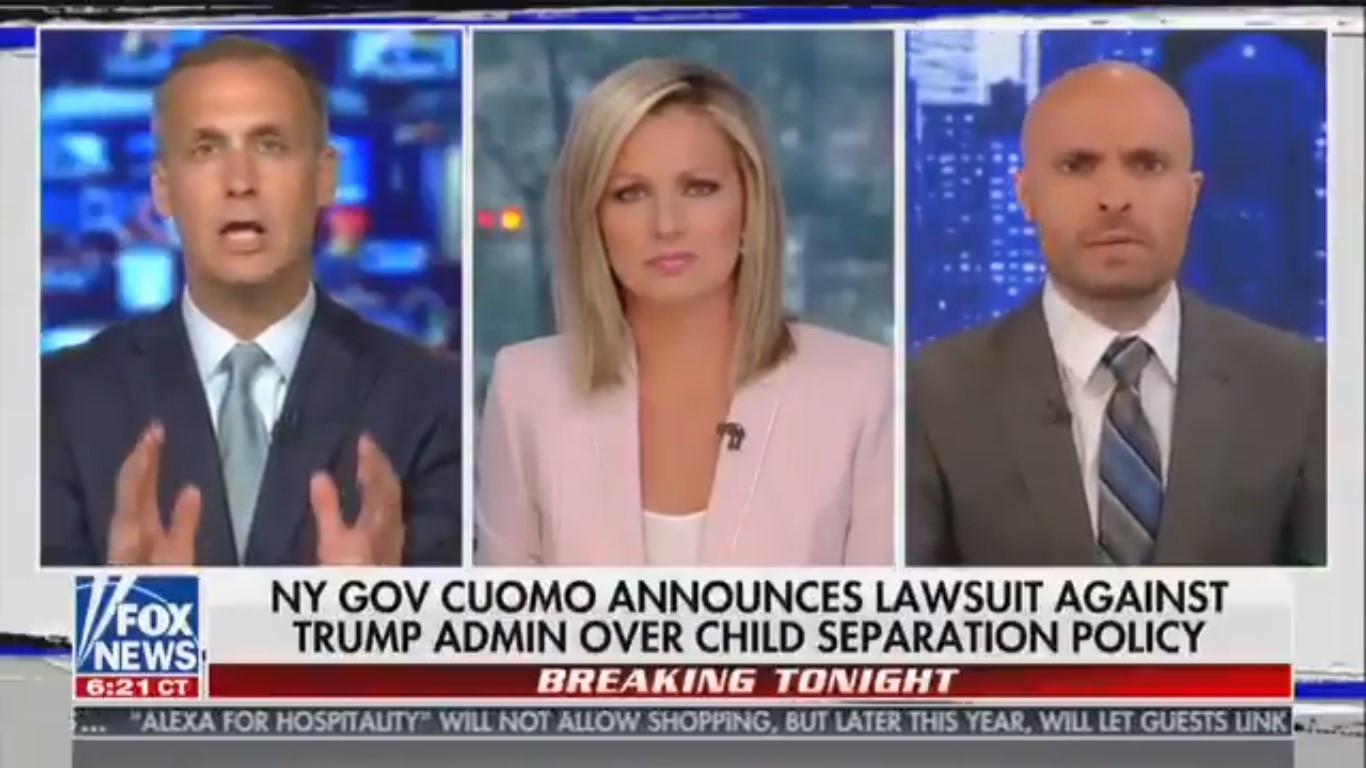 Just when you thought it couldn't get any lower, here comes Corey Lewandowski.
During a Tuesday night Fox News appearance, the pugnacious former Trump campaign manager dismissively brushed off the story of a ten-year-old girl with Down Syndrome being removed from her mother at the border due to the Trump administration's "zero tolerance" immigration policy.
After Democratic strategist Zac Petkanas mentioned the heartbreaking story of the girl being separated from her family, Lewandowski had only one reaction: "Womp, womp."
.@Zac_Petkanas says on Fox News a 10-year-old girl with Down Syndrome was separated from her mother at the border.

Corey Lewandowski responds: "Womp womp." pic.twitter.com/cZMXWmwbjw

— Jon Passantino (@passantino) June 19, 2018
Yes. For real. That is how a close ally of the president reacted to a family being torn apart.
"How dare you?!" Petkanas exclaimed. "How absolutely dare you, sir!"
Meanwhile, Lewandowski maintained an indignant pose as he justified his response by pointing to the need to stop illegal border crossings.
As you would expect, Twitter had a lot to say about Lewandowski's reaction:
They separated a 10 year-old girl with Down Syndrome from her mother at the border.

Corey Lewandowski, Trump's former Campaign Manager, then MADE FUN OF IT. pic.twitter.com/ntoaJZZehI

— Mikel Jollett (@Mikel_Jollett) June 19, 2018
Womp womp will be the sound Corey Lewandowski's soul makes as it descends to Hell

— John Podhoretz (@jpodhoretz) June 20, 2018
There is no low to which this coward Corey Lewandowski won't sink. This man should not be afforded a national platform to spew his hate. https://t.co/M8adu7P2sf

— Megyn Kelly (@megynkelly) June 20, 2018
Corey Lewandowski anagrams to "a giant piece of shit whose soul is made of shit and whose other parts are all made of shit also"

— Simon Maloy (@SimonMaloy) June 20, 2018