Trump Trashes CNN Reporter On Foreign Soil During Press Conference: 'Fake News CNN. The Worst'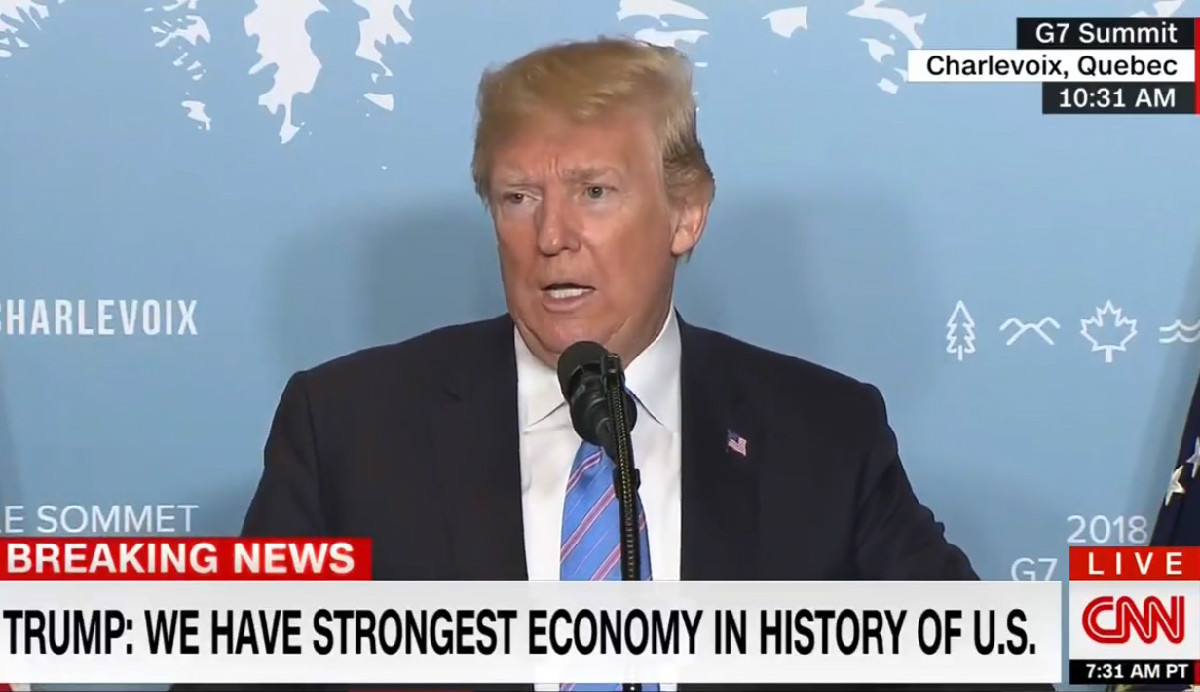 While taking questions from the press while standing on foreign soil following the G7 summit, President Donald Trump attacked a CNN reporter for asking a question about his relationship with America's allies. And you just know the term "Fake News" was tossed around with glee.
"As we were heading into the G7 talks there was a sense that America's allies were frustrated and angry with you and that you were angry with them and that you were leaving here earlier to meet with more friendlier talks with Kim Jong-un in Singapore," the reporter stated. "Do you view it the same way? Do you view the US alliance system shifting under your presidency?"
POTUS immediately asked who the reporter was with — he likely already knew — only to pounce as soon as the journalists said CNN.
"I figured," Trump said with a smirk. "Fake News CNN. The worst. But I could tell by the — I had no idea you were CNN. After the question, I was just curious. You're with CNN."
The president followed that up by declaring that his relationship with Europe and Canada is a "10," despite all outward signs pointing to extremely strained relations between the allies. He also slammed past American administrations — again, on foreign soil — something he had done throughout the presser.
After reiterating that America's relationships with other advanced democracies was "very good," he told the reporter to "tell that to your fake friends at CNN."
Watch the clip above, via CNN.