Sinclair's Latest 'Must-Run' Segment Pushes Dishonest Right-Wing Smear Against CNN's Chris Cillizza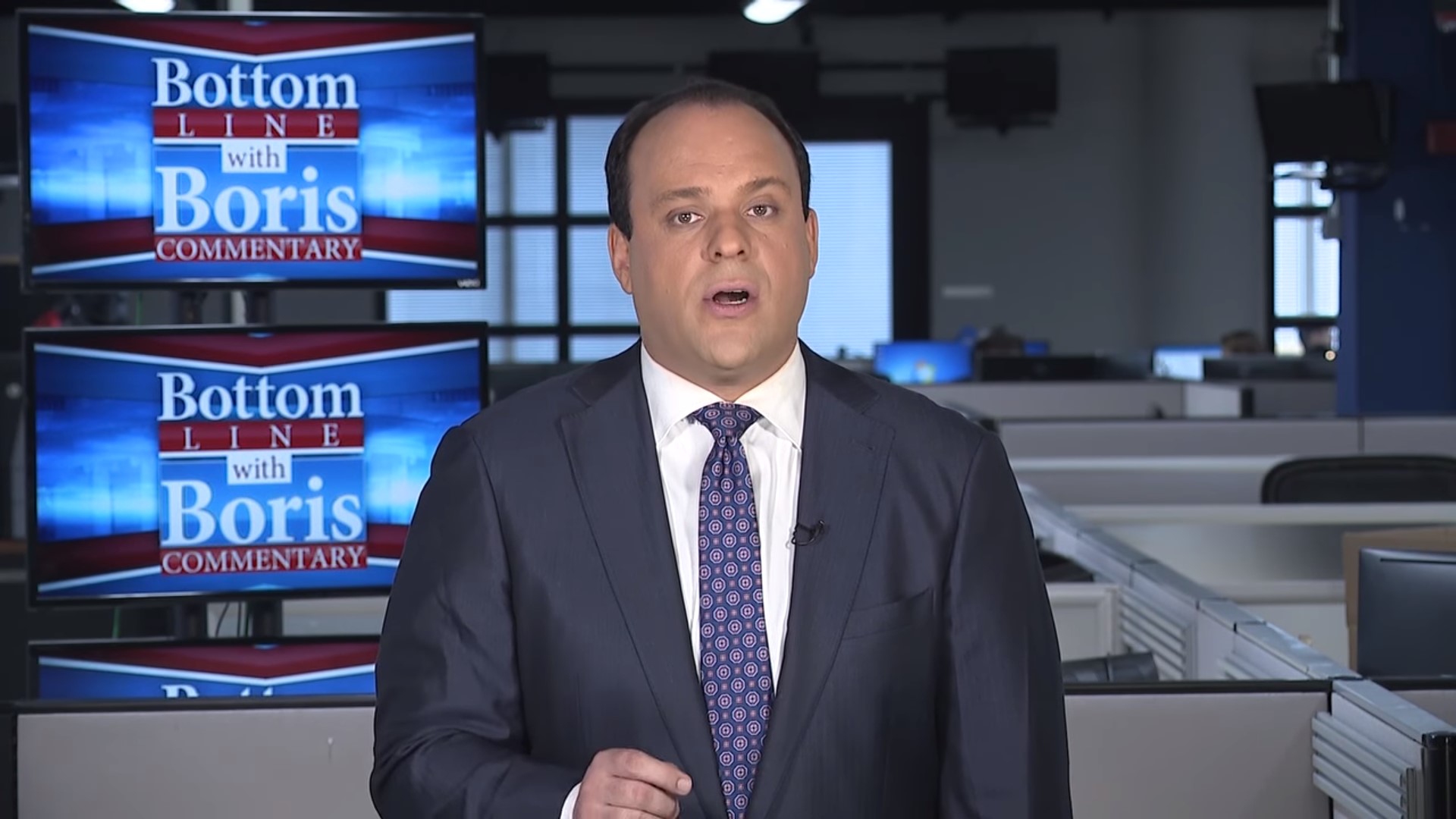 In the latest piece of political commentary from ex-White House aide Boris Epshteyn that is required to run on Sinclair-owned TV stations, the former Trump campaign advisor decided to jump aboard the latest — and perhaps most petty — bit of outrage that has overtaken the conservative media sphere.
In his typical wooden delivery, Epshteyn noted that CNN editor-at-large Chris Cillizza had deleted a tweet of President Trump that included a picture of the president in crosshairs. He then highlighted that Cillizza offered up an explanation for the possibly inflammatory tweet.
"Cillizza said that the image was tweeted by mistake because of a mix up with the program used to generate it," Epshteyn stated. "That is a plausible explanation and I have no idea whether it is true or not."
I've deleted a GIF about President Trump. We use @GifGrabber to make our GIFs and it defaults to the image below as a first frame. To clear up any unintended confusion, I've removed the tweet. pic.twitter.com/x6PCKoiW16

— Chris Cillizza (@CillizzaCNN) May 15, 2018
Now, despite acknowledging that Cillizza — a man who is known for having the most vanilla political opinions on the planet — had provided a legit rationale for posting a screengrab of Trump looking like he was targeted by a gun, Epshteyn proceeded to tie this into what he perceives as the media's violent rhetoric towards the president.
Epshteyn went on to highlight recent comments by CNN's April Ryan and MSNBC's Nicolle Wallace in which they suggested violent actions needed to be taken against White House Press Secretary Sarah Huckabee Sanders, parroting other right-wing outlets that have tied these remarks to Cillizza's tweet.
The Trump surrogate then ended his monologue with this "bottom line":
"Whether CNN's Chris Cillizza tweeted a picture of President Trump in the middle of a target by mistake or not, that tweet is representative of an overall anger and unacceptable violent attitude toward the president and his team by those who are supposed to be bringing us the news."
Again, Epshteyn acknowledged that Cillizza's explanation for the image was "plausible," but he decided to go ahead and make it the centerpiece of a commentary about media violence.
Hmmm, so why would Sinclair's must-run political analyst deliver something like this?
BTW this is absolutely related to Sinclair/Epshteyn's clear hatred of CNN because Brian Stelter blew up the story about their weird scripted segments https://t.co/QgBmhpeWoT

— Pam Vogel (@pamela_vogel) May 16, 2018
Watch the clip above, via Sinclair.