Fox News' Primetime Hosts Completely Ignore Latest Michael Cohen Bombshell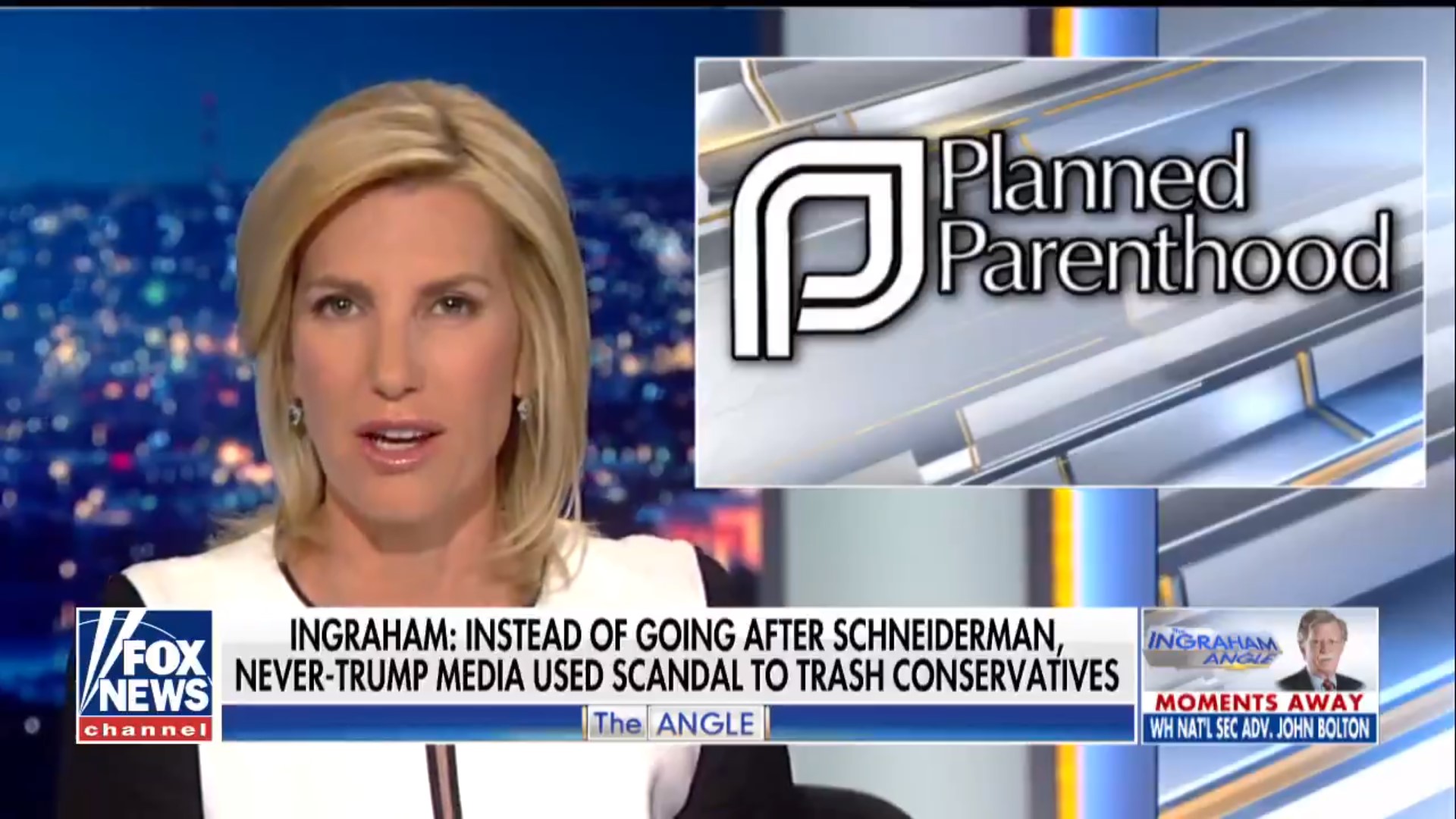 On Tuesday afternoon, Stormy Daniels attorney Michael Avenatti dropped an absolute bombshell when he tweeted out that he'd discovered that Trump personal lawyer Michael Cohen had received hundreds of thousands of dollars from a company run by a Russian oligarch. Avenatti further claimed that the money was received after the 2016 election and could have been used to repay the $130,000 hush payment made to Daniels.
After significant investigation, we have discovered that Mr. Trump's atty Mr. Cohen received approximately $500,000 in the mos. after the election from a company controlled by a Russian Oligarc with close ties to Mr. Putin. These monies may have reimbursed the $130k payment.

— Michael Avenatti (@MichaelAvenatti) May 8, 2018
The New York Times and Daily Beast would soon confirm key parts of what Avenatti was claiming, reporting that the investment firm Columbus Nova, whose biggest client is oligarch Viktor Vekselberg, gave roughly $500,000 to Cohen's shell company that was also used to make the Daniels hush payment.
Besides confirmation that Cohen's LLC had received money tied to a Russian oligarch who was recently questioned by Special Counsel Robert Mueller in the Russia probe, the Times also reported that Cohen's company received hundreds of thousands of dollars in payments from Fortune 500 companies such as AT&T, Korea Aerospace Industries, and pharmaceutical giant Novartis. These previously undisclosed payments obviously raise questions regarding pay-to-play considering these companies' current business and financial interests as it relates to the Trump administration.
With this news breaking late Tuesday afternoon, it understandably dominated conversation online and led to CNN and MSNBC spending quite a bit of airtime covering the story during the evening hours. But one network couldn't be bothered to even mention Michael Cohen's name during its primetime coverage.
Starting with Tucker Carlson Tonight and continuing through both Hannity and The Ingraham Angle, Fox News' primetime hosts completely ignored this blockbuster development that could result in devastating repercussions for the president.
Now, to be fair, there was another major story that broke Tuesday that deserved quite a bit of coverage — the president announcing that the United States was pulling out of the Iran nuclear deal. And during the primetime hours, primary election results from four states were coming in. But the other networks were also able to cover those stories while devoting time to the Cohen developments.
Meanwhile, the three Fox primetime hosts decided it was best just to pretend that the Cohen news just didn't happen.
If you get your news strictly from Fox News primetime, you have absolutely no idea what's going on with Michael Cohen as they haven't even mentioned his name tonight

— Andrew Lawrence (@ndrew_lawrence) May 9, 2018
Over on Tucker, while some of the discussions revolved around the Iran deal and primary results, we also got segments devoted to New York Attorney General Eric Schneiderman's fall from grace and sports host Jason Whitlock praising Kanye West for his recent red-pilling.
.@WhitlockJason: "I think what [@KanyeWest] is trying to do is open black America's mind to the fact that perhaps we've chosen a bad strategy by swallowing all of the Democratic Party and liberalism whole." #Tucker pic.twitter.com/xxBOQ6lZwK

— Fox News (@FoxNews) May 9, 2018
Jump over to Hannity, and much of the broadcast was centered on celebrating the president's decision to exit the Iran agreement, with the host devoting a lengthy monologue to fawning over Trump while slamming the deal itself. We got members of the Sean Hannity Expanded Universe, Seb Gorka and Dan Bongino, piggybacking on that narrative while tearing into the previous administration. We also got Hannity and his guests taking aim at Attorney General Jeff Sessions over the standoff between House Republicans and the Justice Department over sensitive documents.
Representative @SteveScalise: "The @FBI is stonewalling— I don't know why Justice is trying to hide information. But we're going to use every tool we have to get the facts out and ultimately continue this investigation." https://t.co/qOILwF1BVa #Hannity pic.twitter.com/YuuU4Y5NUA

— Fox News (@FoxNews) May 9, 2018
During 10 PM's Ingraham Angle, host Laura Ingraham spent a decent amount of her broadcast going after progressives over the Schneiderman bombshell. She also brought on National Security Adviser John Bolton and Israeli Ambassador Ron Dermer to cheer America's decision to exit the Iran nuclear agreement.
.@ambjohnbolton: "What @POTUS did by pulling out of the deal is get back to what the real objective should be: stopping this dangerous regime from threatening us and our friends around the world with nuclear weapons." @ingrahamangle pic.twitter.com/S2YWP2rzcG

— Fox News (@FoxNews) May 9, 2018
And that was that. Checking through the transcripts of all three shows, Michael Cohen's name was not uttered once. It wasn't until midway through the 11 PM program Fox News @ Night that the Cohen story was mentioned.
Of course, I'm sure the next time there's a significant story these guys don't think is getting covered enough on the other networks, they'll be sure to highlight it on their shows. Meanwhile…
Tucker Carlson didn't even mention the Michael Cohen payments from Russia tonight

Instead here's two of his segments: pic.twitter.com/sflwT5bKFa

— Andrew Lawrence (@ndrew_lawrence) May 9, 2018