Anthony Scaramucci Claims Michelle Wolf's WHCD Jokes Were Literally An 'Atrocity'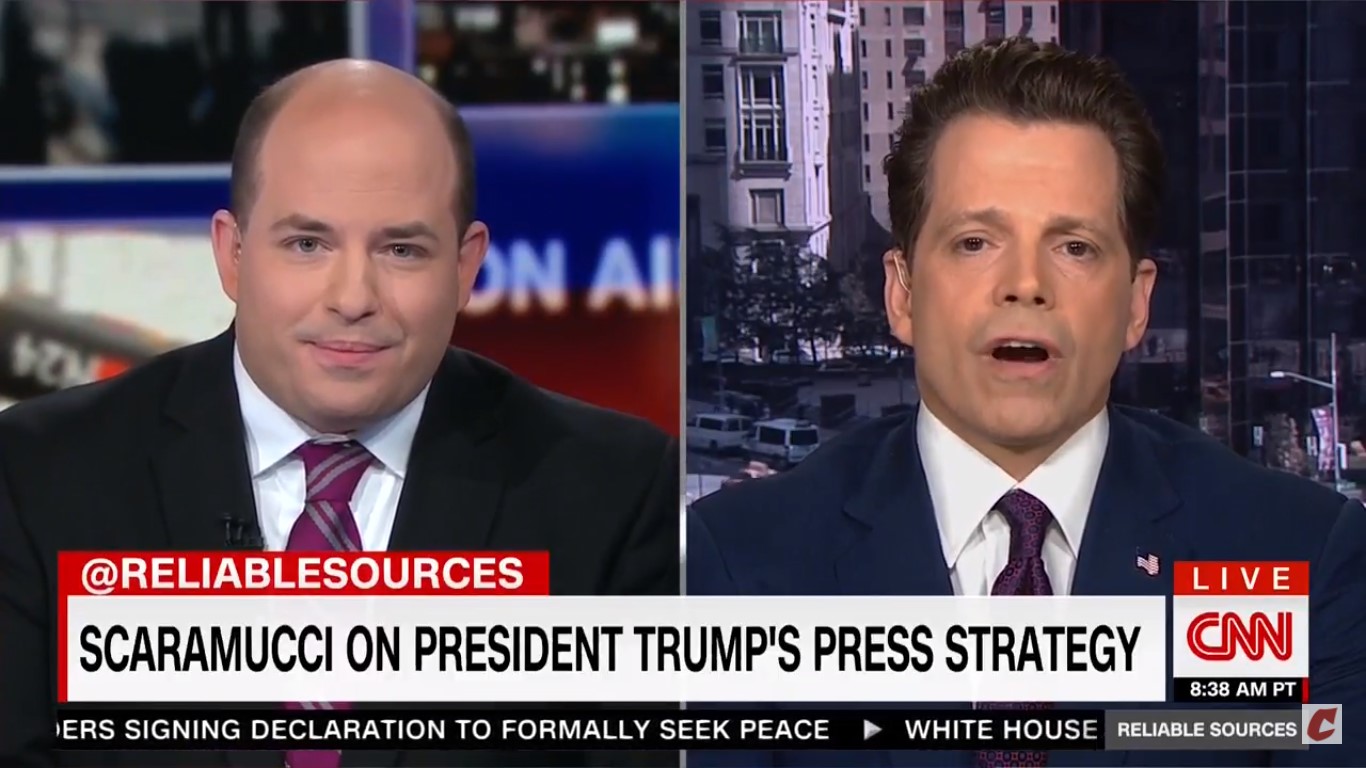 Less than 24 hours after Michelle Wolf told some slightly raunchy jokes at the White House Correspondents Dinner, we've already reached the point where Trump loyalists are describing the event as if it were an actual criminal or wartime act.
During an appearance on CNN's Reliable Sources, one-time White House communications director Anthony Scaramucci tore into Saturday night's WHCD and Wolf's act, leading host Brian Stelter to ask if he was being a little over-the-top with his description.
After defending President Donald Trump's decision to skip the event for the second year in a row while adding that both the media and Trump administration need to "de-escalate" the hostilities, The Mooch addressed Wolf's jokes.
"It's not — it's not just the White House," Scaramucci said. "What happened last night was an atrocity and it was like literally watching Michael Wolff with a wig on. I thought Michelle Wolf was Michael Wolff, actually."
Stelter noted that was a "good line" before pressing Mooch on his calling a comedy routine an "atrocity."
"There are some real crises in America," Stelter stated. "I don't think jokes at a dinner is one of them."
Scaramucci proceeded to defend his observation, claiming the jokes don't "help what you're trying to achieve and what I think all of us are trying to achieve." He added that while we want the White House to be held accountable the media's "constant barrage of attacks" leads the administration and others to say "no mas."
Stelter replied that he agrees there is "so much tribalism" and that Wolf's jokes didn't help the "standing of the journalism profession."
Watch the interview above, via CNN.