Joy Reid Still Scheduled To Host Her MSNBC Shows This Weekend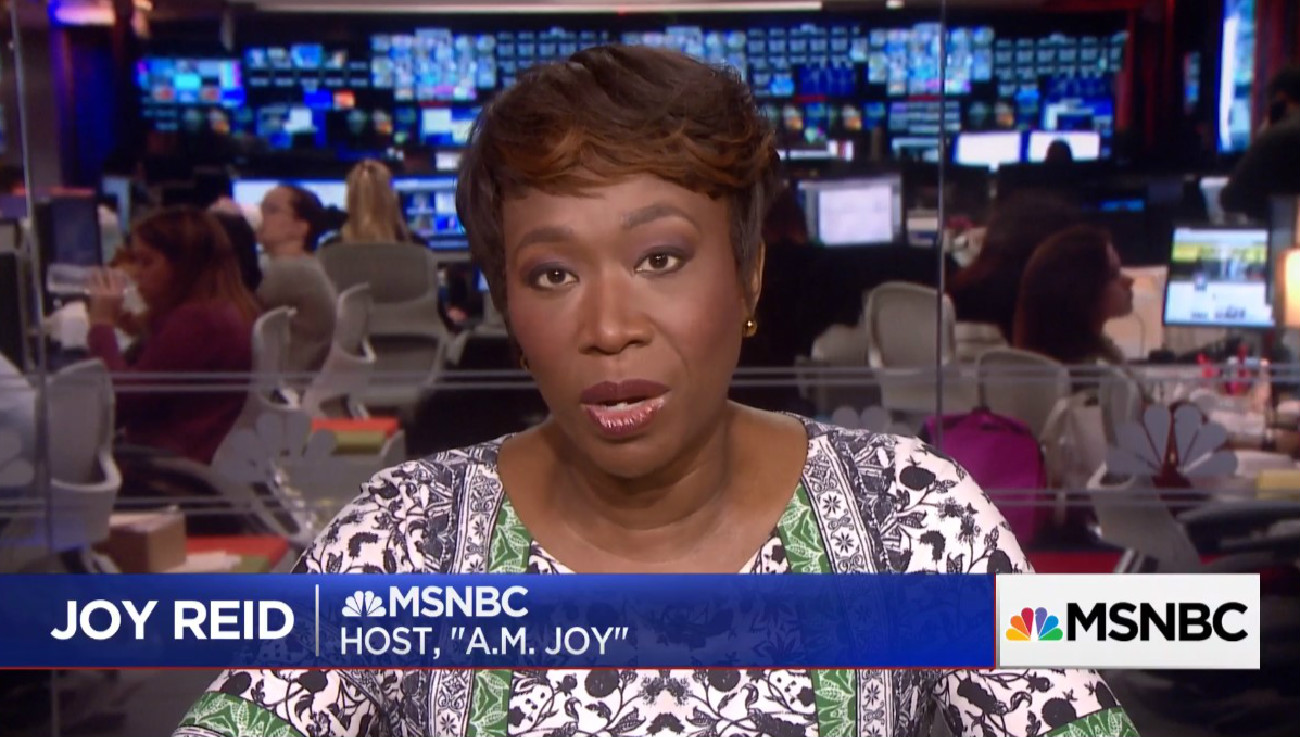 While things continue to snowball for MSNBC host Joy Reid regarding her claims that recently surfaced homophobic blog posts purportedly authored by her were the result of manipulation and hacking, it appears that she is still going to host AM Joy this Saturday and Sunday.
Earlier this week, after the Internet Archive stated they saw no evidence to support Reid's claims and Reid's security consultant Jonathan Nichols released a statement that asserted Reid was the victim of tampering, it was reported that the #Resistance hero would remain on the air as the process played out. The was followed by Reid's lawyer confirming that the FBI was investigating "potential criminal activities" surrounding Reid's blog and online accounts.
Thursday night, however, the Daily Beast published a piece that showed the methodology that Nichols used did not stand up to scrutiny. Nichols even told the Beast that he's "become aware of some methodology issues," adding that he is "looking to resolve the discrepancy."
In the wake of the Beast report and Nichols' comments, MSNBC has not reversed course on Reid's on-air status. A network source told Contemptor that Reid is still doing her shows this weekend.
With Reid taking to the air this weekend, observers will be sure to tune in to see if she addresses the controversy has become a huge distraction for the network. The scandal has also had some immediate impact on Reid as an LGBT group rescinded an award it had given her and she pulled out of participating in a "Change Summit" event this week.