Joy Reid's Attorney: The FBI Is Investigating 'Potential Criminal Activities' Surrounding Reid's Blog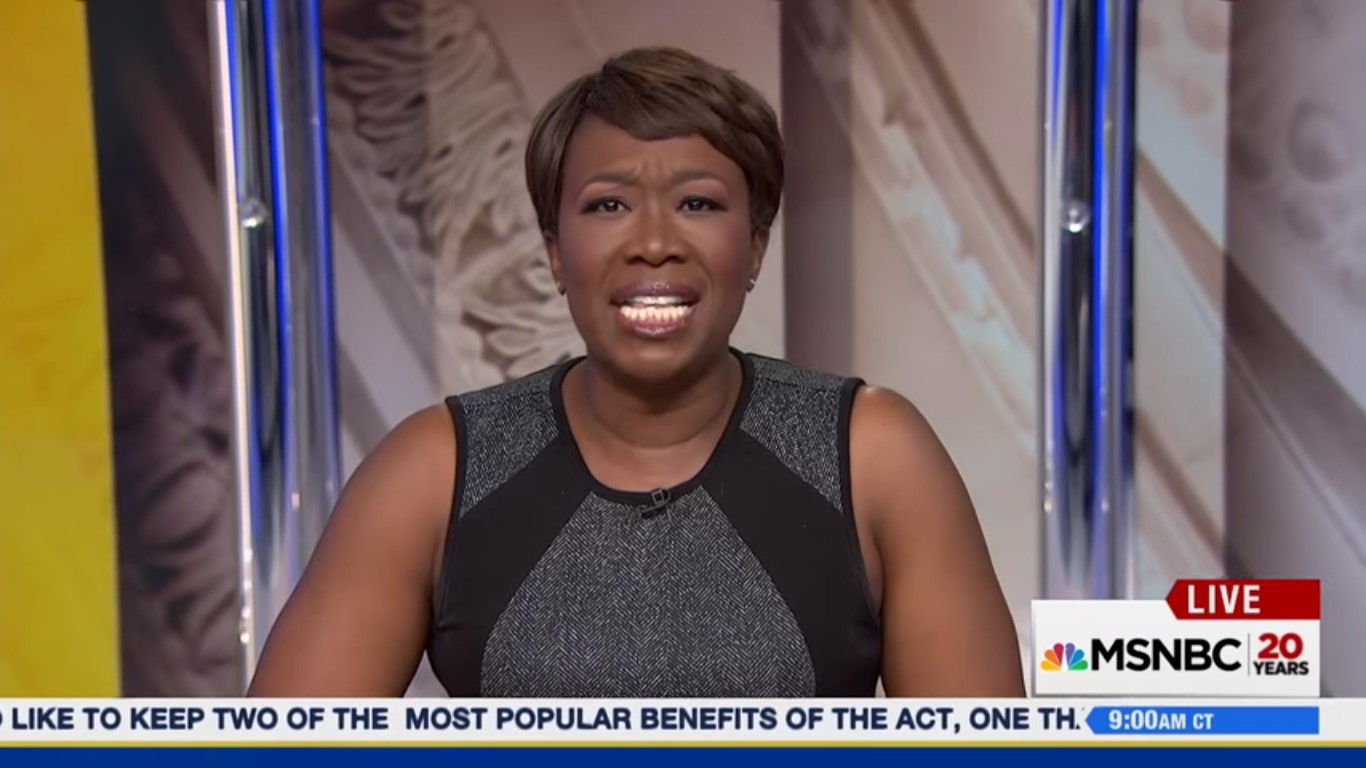 A lawyer for Joy Reid released a statement Wednesday evening stating that the FBI was now investigation possible criminal activities involving the liberal commentator's online accounts, including the the blog that Reid has claimed was manipulated to show fraudulent posts.
"We have received confirmation the FBI has opened an investigation into potential criminal activities surrounding several online accounts, including personal email and blog accounts, belonging to Joy-Ann Reid," stated the MSNBC host's attorney, John H. Reichman. "Our own investigation and monitoring of the situation will continue in parallel, and we are cooperating with law enforcement as their investigation proceeds."
Reid has found herself embroiled in a full-blown scandal this week after Mediaite reported on a number of homophobic and insensitive posts purportedly from her now-defunct blog The Reid Report. In a statement to Mediaite, Reid claimed that the posts were "fabricated" and that she was working with a cyber-security expert and that she and her attorneys had notified law enforcement of the breach.
Reid's security consultant, Jonathan Nichols, released a statement Tuesday night on his analysis, writing that there was "significant evidence" that Reid's old blog had been "compromised." He also noted that some of the posts that were circulated were the result of screenshot manipulation. Nichols' statement came on the heels of a blog post by the Internet Archive that disputed Reid's claims, stating that they saw no evidence to support the assertion that her old blog was manipulated or hacked.
Nichols would later speak to Contemptor and provide a more detailed explanation of his findings while sharing his methodology. Critics not only took issue with his conclusions throughout the day Wednesday, but the consultant found himself taking heat over old tweets that showed his past relationship with a notorious neo-Nazi.
Regarding Reid's on-air status at MSNBC, a network source informed Contemptor prior to the release of the attorney's statement that Reid's "team brought the matter to the attention of law enforcement and we are respectfully letting that process play itself out."