Should We Believe Joy Reid's Blog Was Hacked? This Security Consultant Says We Should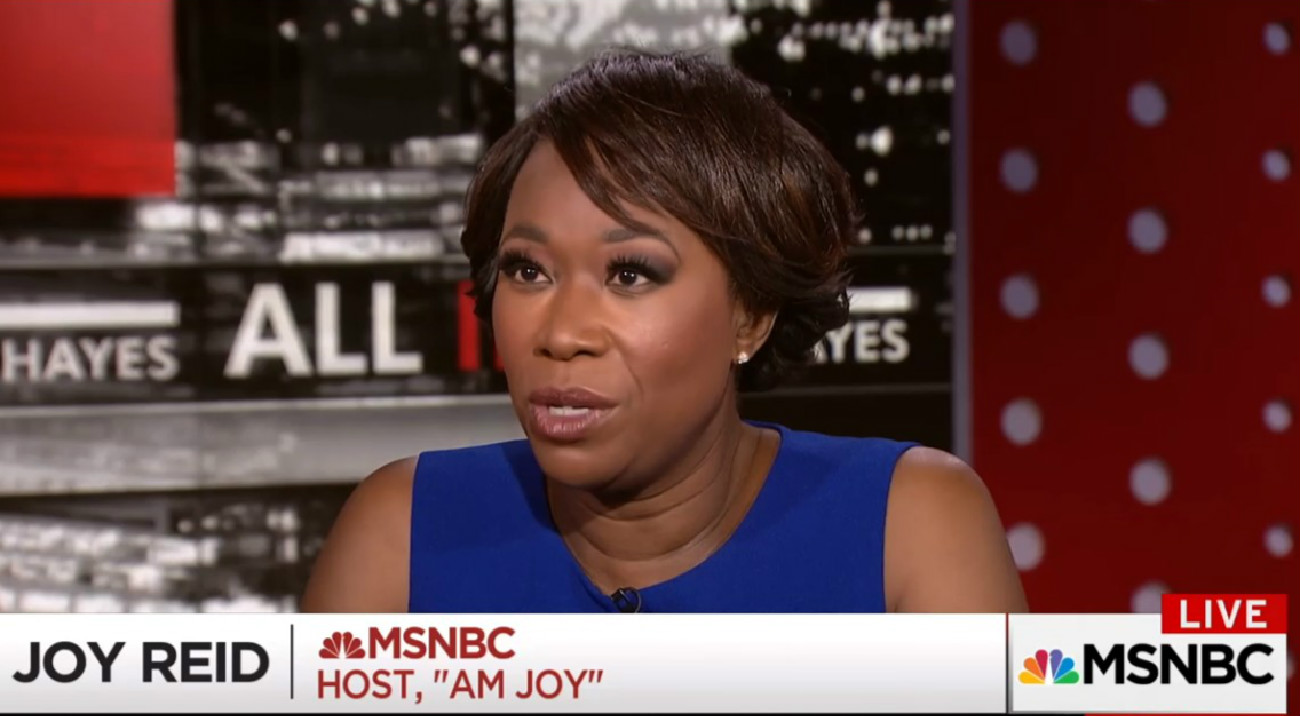 Hours after the Internet Archive published a blog post indicating they saw no evidence to back up the claims from MSNBC host Joy Reid that her now-defunct blog The Reid Report had been hacked, Contemptor was provided with a statement from the cyber-security expert Reid had retained to investigate the matter. In that statement, independent security consultant Jonathan Nichols wrote that they had "significant evidence" that Reid's blog had been "compromised."
After receiving the statement, Contemptor spoke with Nichols late Tuesday night about his analysis of Reid's blog and their claims that recently surfaced homophobic and highly insensitive posts had been the result of an "external party" gaining access to manipulate material to taint Reid's character. In a lengthy conversation, Nichols provided a fairly detailed explanation to back up his assertion while laying out the methodology he used.
One thing Nichols demonstrated was that Reid's login information to her old blog had been part of several data breaches over the years. (This is likely the "Dark Web" reference in his Tuesday night letter.) He then went on to essentially run down the rest of the statement.
Nichols wanted to point out that there were multiple public discussions and narratives going on at the same time regarding Reid's old blog posts. One thing he wanted to clear up is that Reid is not claiming the posts about former Florida Governor Charlie Crist that surfaced late last year are manipulated or part of a hack. Those posts were written by Reid and the apology she issued in December still stands.
Nichols further noted that some of the posts that were circulated this month had been inserted by another party into the blog after the fact, but that evidence clearly showed Reid didn't write them. He explained that some of those posts showed they were posted at listed times when Reid was actually on the air hosting her radio show, indicating she couldn't have possibly written them. Nichols added that the text and visual styling didn't match her other entries.
The cyber-security expert went on to state that other recent posts purported to be Reid's that have been spread around online are manipulated screenshots. He said some of the dead giveaways on these are that the screenshotted posts show no comments and that you'll see changes in Reid's login name.
Another thing Nichols wanted to highlight is that besides the posts not showing any comments, despite their inflammatory nature, none of Reid's contemporaries at that time seemed to react. He specifically pointed to The Intercept's Glenn Greenwald, a longtime critic of Reid's who had engaged with her during the time of these blog posts. The consultant stated that it seemed highly unlikely that someone as opinionated as Greenwald would have stayed quiet about these type of remarks made by Reid at the time, especially considering how inflammatory and egregious they were. (Not to mention how many of these homophobic and transphobic blog posts purportedly existed at the time.)
As for the methodology Nichols used, it appears that he was able to utilize the web archive from the time the Crist blog posts were found in November 2017 and replicate those results. In doing so, it would seem he could see what Reid's blog looked like at the time that thread surfaced. He then went about searching for those specific entries that were shown in the new thread. While he was able to verify the original Crist posts that Reid apologized for were all there, Nichols was unable to verify any of the new posts utilizing his methodology. [Editor's Note: A sentence stating that this methodology would "apparently indicate someone was able to bypass the Wayback Machine" was removed as Nichols did not say or imply this during interview.]
Regarding his consulting work for Reid, Nichols told Contemptor that he first took on an "adversarial role" when it came to the MSNBC host. Starting out with the belief that Reid was lying about the hack, Nichols said he was able to do the research into the activity on her blog and eventually come away knowing that Reid was indeed truthful about the situation.
There are, of course, still a whole lot of questions and quite a bit of conflicting evidence regarding the 'I was hacked' defense. As Mediaite's Caleb Ecarma noted in his Tuesday night article, there are a number of tweets Reid sent in the past that reveal a certain level of transphobia. She also seemed to comment on whether or not guys were gay on Twitter back in the day, raising questions that they correlated with blog posts of hers.
And what of the Internet Archive's comments regarding Reid's claims? While Nichols noted in his statement that Reid never claimed "the Wayback Machine was hacked," the Internet Archive is stating that they don't see anything that supports her claims of hacking or manipulation when it comes to the blog. Are the assertions made by Nichols and the archive reconcilable?