Hannity Claims He's Now 'Being Attacked' For Investing Money 'In Communities That Badly Need' It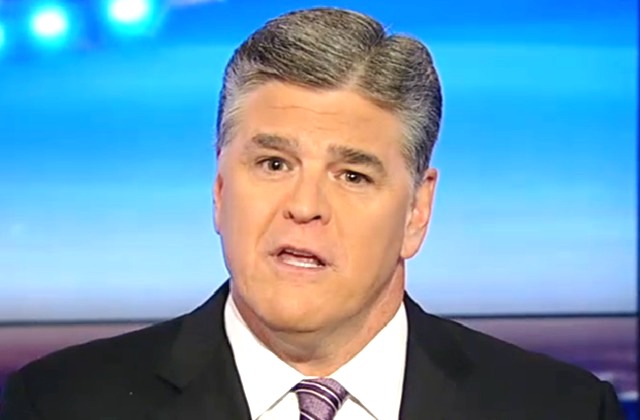 Following the bombshell revelation earlier this month that Fox News' Sean Hannity was the secret third client of Trump personal attorney and "fixer" Michael Cohen, The Guardian published a story that may provide some additional insights into the relationship between Cohen and Hannity. The piece reported the pro-Trump Fox News host has used a number of shell companies to spend over $90 million to purchase over 870 homes in the past decade.
Besides revealing the potential reason why Hannity sought out Cohen for legal advice — the conservative commentator has stated he asked Cohen about real estate issues — the Guardian report also highlighted HUD's role in providing support to Hannity as he obtained these properties, something the Fox News host didn't disclose when he had HUD Secretary Ben Carson on his TV program in 2017.
Well, Hannity has responded to the story. And he presents himself as both a hero to underprivileged communities and a victim of the dishonest mainstream media.
In a post to his personal site, Hannity writes that it "is ironic that I am being attacked for investing my personal money in communities that badly need such investment and in which, I am sure, those attacking me have not invested their money."
Claiming that he doesn't know the details of the home purchases except that he believes he's investing his money in areas that struggle to receive support, Hannity added that he never discussed with HUD "the original loans that were obtained in the Obama years, nor the subsequent refinance of such loans, as they are a private matter."
He concluded by stating the LLCs that we set up are "REAL companies that spend real investment money on real properties."
After the Cohen revelation, both Hannity and Fox News have been under fire over what appears to be a breach of journalistic ethics on Hannity's part. After their biggest star addressed the controversy in a statement and brief mentions on his radio and television shows, the network announced that while they were "surprised" by the "informal" relationship between Cohen and Hannity, they were standing behind the conservative host.