Wait, What?! NATO Head Says Trump Has Been 'Very Consistent' In Supporting NATO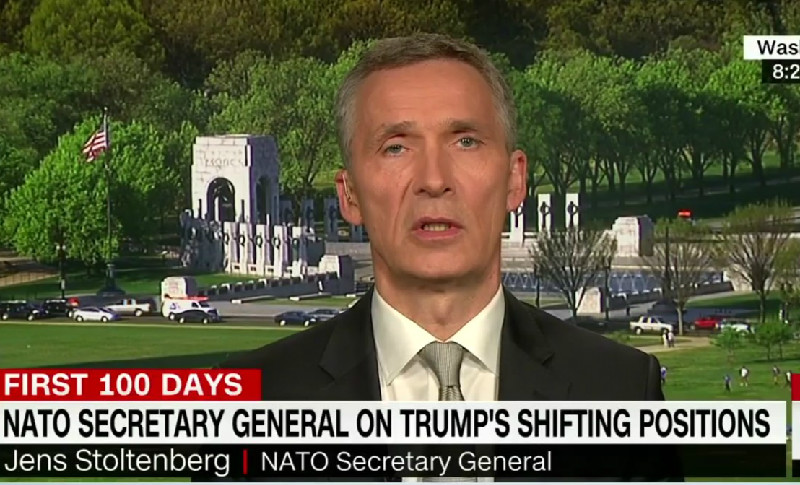 While it was seen as a huge flip-flop when President Donald Trump declared during a joint news conference on Wednesday that NATO was no longer "obsolete," the head of the organization came out the following day to express his belief that Trump has been consistent in his support.
Speaking to New Day's Alisyn Camerota on Thursday morning, NATO Secretary General Jens Stoltenberg stated that the president has been a strong supporter of the treaty group throughout all of his conversations with POTUS.
"For me, the important thing is that he has been very consistent when it comes to NATO in all my interactions and conversations with him," he told the CNN host.
NATO Secretary General Jens Stoltenberg says President Trump has been "very consistent" in his support of NATO https://t.co/j3i1p00hzT

— New Day (@NewDay) April 13, 2017
He added, "I phoned him just after he was elected. Then he expressed strong support to NATO. I also talked to him earlier this year and now I met him yesterday in the White House and it has been a very consistent message from him, but also from his security team."
Apparently, Stoltenberg never heard the numerous times Trump ripped the organization of countries as obsolete and that it didn't do enough to combat terrorism. Besides repeating this on the campaign trail, Trump made these observations just days before his inauguration in a lengthy interview with European publications.