David Letterman: Trump Is Crazy And We Need To Protect Ourselves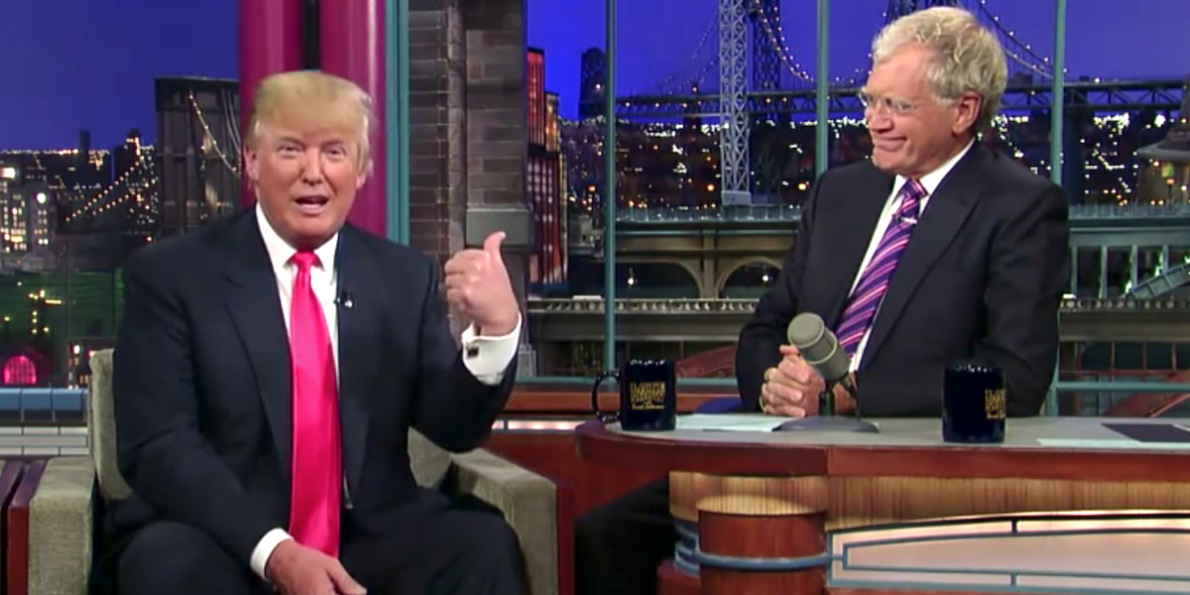 Veteran TV personality David Letterman has criticized President Donald Trump in a new interview with New York magazine. Letterman hosted the Late Show for years and interviewed Trump many times.
"I always regarded him as, if you're going to have New York City, you gotta have a Donald Trump. He was a joke of a wealthy guy. We didn't take him seriously," Letterman said.
"He'd sit down, and I would just start making fun of him. He never had any retort. He was big and doughy, and you could beat him up. He seemed to have a good time, and the audience loved it, and that was Donald Trump."
Letterman said he never expected Trump would really run for president or would ever want to be. He claimed that if a New York businessman was behaving like Trump is, his family would call a doctor.
Letterman thinks people should stop being shocked by Trump's actions. "We gotta stop that and instead figure out ways to protect ourselves from him. We know he's crazy. We gotta take care of ourselves here now."
"We don't need more confirmation that there's something wrong with Donald Trump," Letterman said. "Let's instead find ways to rebuild what is rational. And the Democrats, goddamn it, get a little backbone, get a little spine."