You Can Own An Inflatable Trump Rooster – Just In Time For Inauguration Day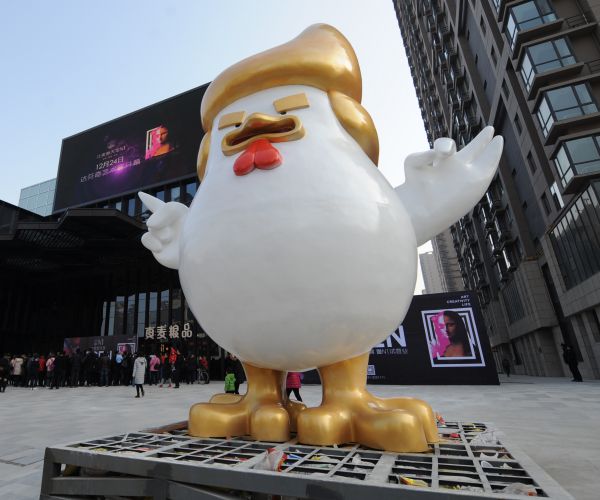 With a week until President-elect Donald Trumps takes office, giant, inflatable Trump-like roosters are selling fast. The roosters are based on a Chinese design that went viral on the internet. Now, you can own the novelty rooster whatever your feelings about Trump.
A factory in China is producing inflatable roosters up to 16 feet tall based on the statue designed by American Casey Latiolais. The rooster has Donald Trump's haircut and observers see a striking resemblance between the chicken and the 45th president.
The inflatable roosters start at 7 feet tall and are selling fast. Whether Trump's fans or his critics are purchasing the most roosters is impossible to know, but Trump is not especially popular in China thanks to his comments about 'unfair' Chinese trade practices.
It is the Year of the Rooster in the Chinese zodiac calendar and it is traditional to produce and sell whatever animal happens to represent the year. The fact that these roosters look like Donald Trump could just be a coincidence but for those who would like to celebrate (or mock) Trump's inauguration a giant inflatable chicken may be an easy way to show their feelings.