Rudy Giuliani: "It Is Refreshing" That Trump "Is Trying To Get Us Back To A Free Press"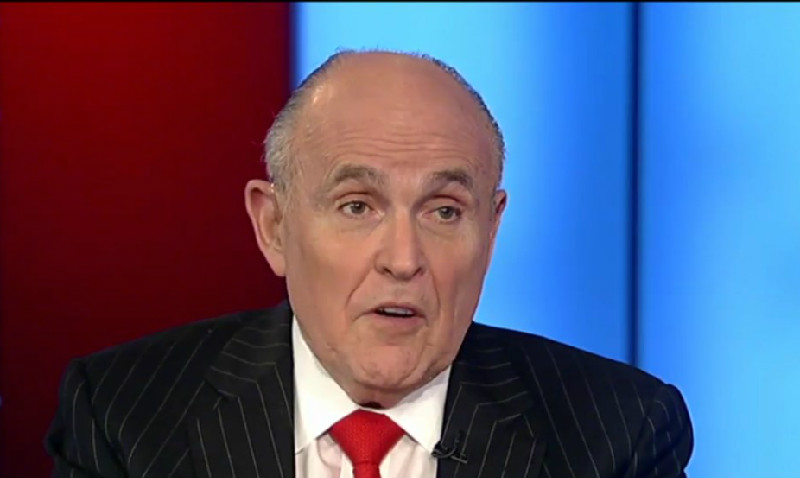 During a conversation tonight on Fox News' Hannity, former New York City Mayor Rudy Giuliani and host Sean Hannity lamented the mean ol' liberal press going after poor ol' Donald Trump, as one does. While doing so, Giuliani — who was recently tapped by Trump to head up a new cybersecurity committee (for reals!) — decided to take the opportunity to make the case that our soon-to-be Commander-in-Chief was gonna Make Media Great Again!
Sean first got it going by bitching about Buzzfeed. As you may recall, the "failing pile of garbage" released an unsubstantiated dossier that alleged the Russian government had attempted to compromise Trump. Buzzfeed published this document shortly after CNN reported that the president-elect was presented with a two-page synopsis of claims of efforts that were contained in that dossier, which was prepared by an ex-British spy. CNN's reporting has held up, despite complaints from the Trump team, and while there are real journalistic ethics questions surrounding Buzzfeed's decision due to the inability to verify much of the dossier, it was something that was a poorly kept secret in Washington and certain press circles.
Anyway, back to Sean's bitching. The apparent journalism professor (who maintains he's only a conservative commentator so HE'S not beholden to any standards whatsoever) noted how he tweeted Buzzfeed Editor-in-Chief Ben Smith about how many of those claims in the dossier were false. How did he know? Because he's buddy-buddy with Michael Cohen and Cohen told him right away he wasn't in Prague, so there! JOURNALISM!
Thus, it was Rudy's turn, and he made sure to pile on to Buzzfeed, explaining how they would be all unfair by doing mean stories about him and not having the decency to call him so he could give a nice quote about himself to be included. (What assholes!) But, have no worries, MAGA believers, for Trump is here to save the day.
"It is refreshing and it is very good for our democracy that we have a president that is trying to get us back to a free press," a real thing Giuliani said.
Mind you, it was just yesterday that Donald Trump stood on a stage at a press conference and told a well-respected reporter that he wasn't going to be allowed to ask a question because he was "fake news."
Watch the segment below, via Fox News: