John Bolton Goes Full Alex Jones: Russian Hacking Is A 'False Flag' By Obama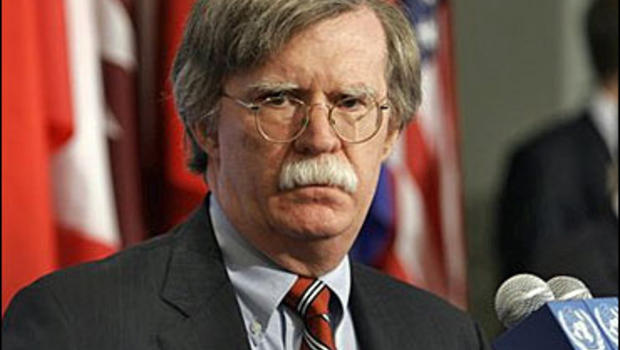 Former US ambassador to the United Nations John Bolton has suggested reports of Russian hacking are a 'false flag' perpetrated by the Obama administration to undermine President-elect Donald Trump. Trump has chosen Bolton for Deputy Secretary of State.
Bolton claimed that the CIA's conclusion that Russia interfered in the election to help Trump could be a fake story generated by President Barack Obama's administration."It is not at all clear to me, just viewing this from the outside, that this hacking into the DNC and the RNC computers was not a false flag operation," Bolton said. "If you think the Russians did this, why did they leave fingerprints?"
Bolton's claim about a 'false flag' is similar to claims made by right-wing conspiracy theorist Alex Jones. Jones runs Infowars, a site that pushes false stories, unfounded conspiracies and angry rhetoric about 'the new world order' and 'globalism'.
Jones believes the Sandy Hook school shooting was faked and he has claimed that several other mass shooting incidents could also be 'false flags' organized by the Obama administration. Jones' fans have attacked the parents of Sandy Hook victims online and claimed they are part of the conspiracy.
John Bolton's suggestion that Russian interference could be a fake story or a conspiracy cooked up by Trump's opponents is worryingly similar to Alex Jones' dismissal of mass shootings and his unhinged attacks on the Obama administration. Infowars reached a mainstream audience during the election, in part thanks to Donald Trump's embrace of some of Alex Jones' conspiracies.