Vladimir Putin: Donald Trump Is A 'Clever Man' And 'A Statesman'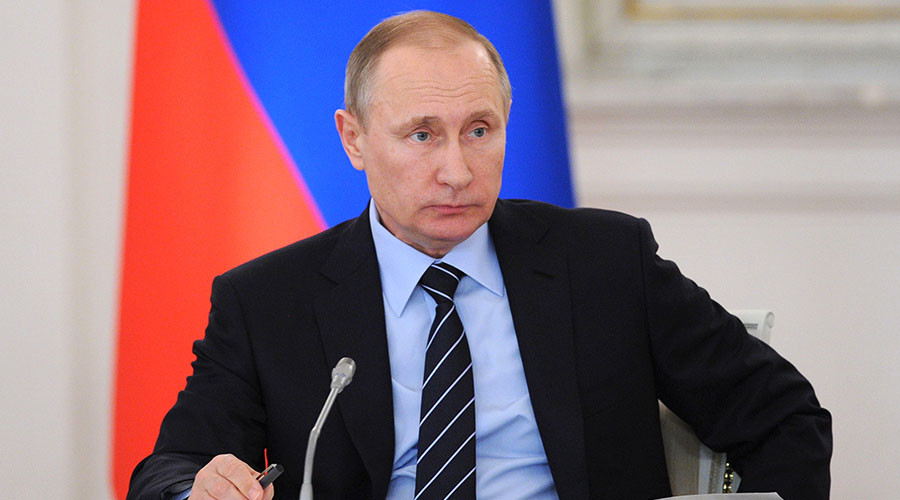 Russian President Vladimir Putin has praised President-elect Donald Trump. Putin spoke to Russian TV about Trump and said he believed the Republican billionaire would grasp the responsibilities of the presidency easily. Trump has previously praised Putin.
"Trump was an entrepreneur and a businessman," Putin said. "He is already a statesman, he is the head of the United States of America, one of the world's leading countries. Because he achieved success in business, it suggests that he is a clever man. And if he is a clever man, then he will fully and quite quickly understand another level of responsibility. We assume that he will be acting from these positions."
Trump has praised Vladimir Putin, claiming he is better leader than President Barack Obama. Trump wants closer relations with Russia and the Kremlin has said it is open to a warmer relationship. The US currently imposes sanctions on Russia following Russian military action in the Ukraine.
While Russia is pleased with Donald Trump's election and his foreign policy stance, Chinese state officials are reportedly angered and worried by Trump's unexpected conversation with Taiwanese President Tsai Ing-wen. Senior Chinese leaders are believed to have been privately incensed by Trump's diplomatic faux pas.
Russia and China are geopolitical rivals in Asia with a long and sometimes disputed border. Trump has criticized China, claiming the Chinese invented climate change and steal American jobs, while opening the way to closer ties with Russia. Russian officials have made no comment on Trump's Taiwan call but the Kremlin is playing a grand diplomatic game in Asia.