Jill Stein Now Has $3 Million To Challenge The Election Results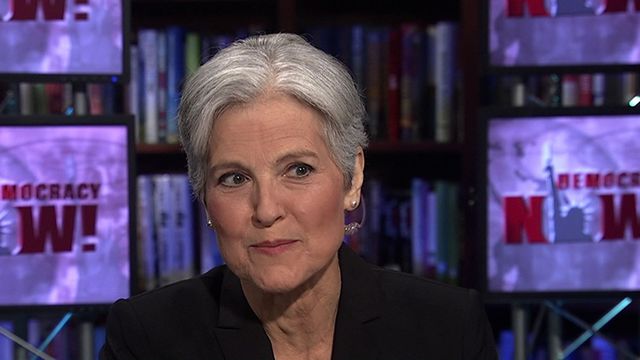 Green Party presidential candidate Jill Stein has raised more than $3 million to challenge election results in three key swing states. Stein's bid to demand recounts in Michigan, Wisconsin and Pennsylvania came after a group of experts claimed there was evidence of irregularities.
Stein opened a call for donations yesterday and quickly exceeded the amount she wanted. Now, Stein has the $2 million she needs to legally challenge the results in Wisconsin and an extra million on top of that. Wisconsin has not yet been officially called but it is leaning towards Donald Trump. If the result of a recount shows electoral irregularities, results in all three states could be challenged.
"These concerns need to be investigated before the 2016 presidential election is certified," Stein's statement said. "We deserve elections we can trust," she said. While it is very unlikely that Stein will gain any electoral college votes in recounts, evidence of computer hacking, which has been suggested by some cyber security experts, could benefit Hillary Clinton.
Calls to audit the election have been growing since the surprise upset results in Pennsylvania and Michigan. Evidence gathered by a group of low key computer scientists and election experts suggest electronic voting may have been manipulated.