AP Deletes Tweet Claiming Hillary Apologized For "Basket Of Deplorables" Remark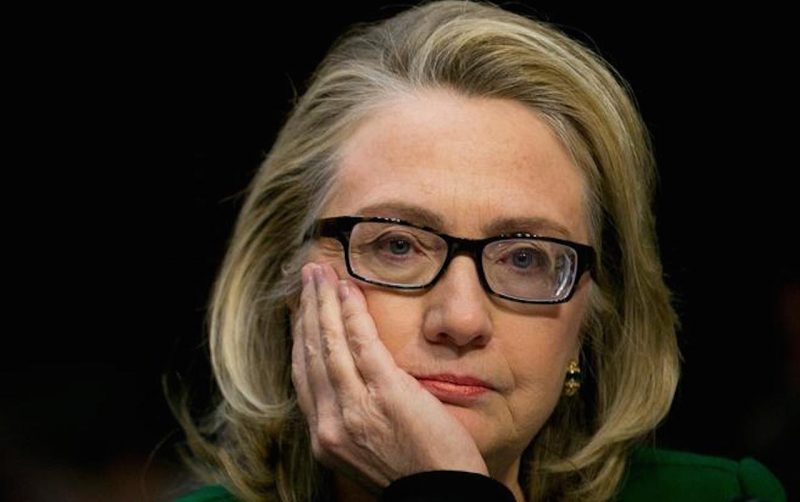 Less than a month after the Associated Press sent out a wholly inaccurate tweet claiming half the people Hillary Clinton saw while she was Secretary of State were donors to the Clinton Foundation, the venerable institution is at it again.
Early Saturday afternoon, Clinton sent out a statement expressing some regret about the "grossly generalistic" way she described the number of Trump supporters who she claimed were in a "basket of deplorables." Here full statement is below:
"Last night I was 'grossly generalistic,' and that's never a good idea. I regret saying 'half' — that was wrong. But let's be clear, what's really 'deplorable' is that Donald Trump hired a major advocate for the so-called 'alt-right' movement to run his campaign and that David Duke and other white supremacists see him as a champion of their values. It's deplorable that Trump has built his campaign largely on prejudice and paranoia and given a national platform to hateful views and voices, including by retweeting fringe bigots with a few dozen followers and spreading their message to 11 million people. It's deplorable that he's attacked a federal judge for his 'Mexican heritage,' bullied a Gold Star family because of their Muslim faith, and promoted the lie that our first black president is not a true American. So I won't stop calling out bigotry and racist rhetoric in this campaign. I also meant what I said last night about empathy, and the very real challenges we face as a country where so many people have been left out and left behind. As I said, many of Trump's supporters are hard-working Americans who just don't feel like the economy or our political system are working for them. I'm determined to bring our country together and make our economy work for everyone, not just those at the top. Because we really are 'stronger together.'"
Now, if you notice, she never said she was sorry for calling some of Trump's backers deplorable or irredeemable. She is still tying Trump's support to racism and xenophobia. And, just like she did Friday night, she describes many of the voters going for Trump as hard-working and just looking for hope.
Yet, in an initial tweet reporting on her statement, AP claimed that Clinton expressed regret calling the supporters a "basket of deplorables." This time around, though, they didn't wait more than two weeks to delete the tweet like with the Clinton Foundation one. Less than an hour later, after coming under fire for being completely wrong, they sent out the following tweet apologizing for the inaccuracy.
AP deleted a tweet saying Clinton regrets calling Trump supporters `basket of deplorables.' She referred to half. A new tweet is upcoming.

— The Associated Press (@AP) September 10, 2016
Later, they sent this out:
Clinton says she regrets calling `half' of Trump supporters `basket of deplorables': https://t.co/3suU4RCOuk

— The Associated Press (@AP) September 10, 2016
It appears the organization learned its lesson from the previous flap over the Clinton Foundation story and tweet, which they stuck to for far too long. In this instance, they did the right thing and corrected their error in a fair amount of time. So, I guess they should get praise for that.