Andrea Tantaros: Fox News "Operates Like A Sex-Fueled, Playboy Mansion-Like Cult"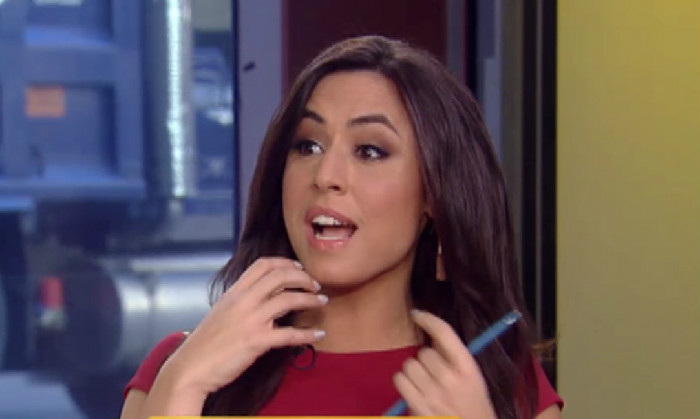 While Roger Ailes may no longer be head of Fox News, having been removed last month amidst allegations of sexual harassment and abuse, the fallout from his actions continues at the network.
A couple weeks after breaking the silence over her lengthy absence from Fox News broadcasts, Andrea Tantaros filed a lawsuit against the network claiming that she was punished for bringing up concerns about inappropriate behavior by Ailes and others. In the suit, Tantaros paints a very unflattering picture of the work environment at Fox, likening it to an old boys club where horny dudes think they can have their way with any and all women.
Per the New York Times, the one-time Outnumbered host described a Hugh Hefner-inspired landscape resting in the studios of Fox News:
Fox News masquerades as a defender of traditional family values, but behind the scenes, it operates like a sex-fueled, Playboy Mansion-like cult, steeped in intimidation, indecency and misogyny.
Tantaros also notes that Ailes was not the only culprit behind the constant leering and skirt-chasing in the hallways of Fox. Bill O'Reilly is named in the suit as someone who had made unwanted advances towards Tantaros. Considering the moralizing blowhard's history of falafels and settled sexual harassment lawsuits, this comes across as more than a little believable.
While Fox News will not comment on this lawsuit, citing ongoing legal action, earlier they claimed that Tantaros was removed from the air due to issues with her recent book and not because of retaliation. They stated it had not been properly vetted by their legal team and higher-ups were upset with the cover, which showed her tied up with ropes in an obvious bondage theme. Of course, her colleagues were plugging the book on air before she was pulled, revealing that Fox's excuse is likely bullshit.
Add this lawsuit to the growing pile. Currently, Gretchen Carlson, the ex-Fox host who brought down Ailes with her lawsuit accusing him of firing her because she rebuffed his advances, is apparently close to settling for an eight-figure amount. Ailes may pay all or part of it, depending on what he negotiated with Fox when he departed. Now the network has to deal with this headache of their own making.