Bill Clinton's Speech Brought '90s Nostalgia To The Democratic Convention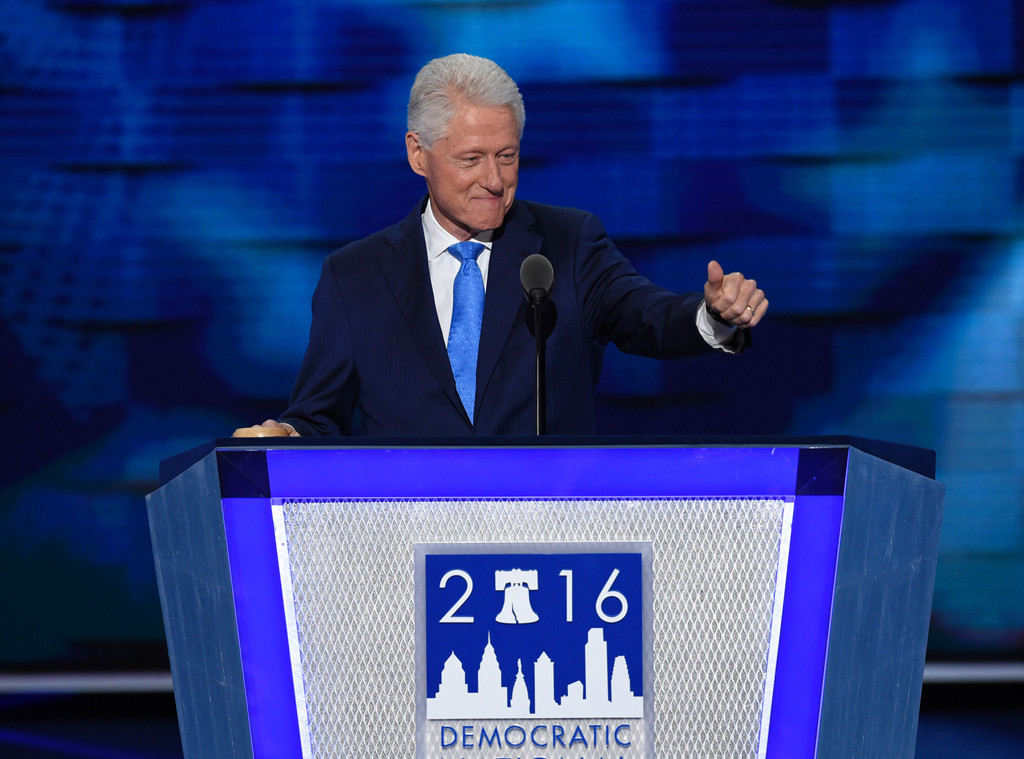 Bill Clinton delivered a deeply personal speech at the Democratic National Convention last night. The former president gave a powerful endorsement of Hillary in a speech filled with anecdotes and touching tributes. Clinton's speech compared favorably to Michelle Obama's speech the night before.
"I have lived a long, full, blessed life. It really took off when I met and fell in love with that girl in the spring of 1971," Clinton told an approving crowd. "Hillary is uniquely qualified to seize the opportunities and reduce the risk we face. And she is still the best darn change-maker I have ever known," he added.
Clinton's speech made little reference to his own time in the White House. Despite focusing on their personal history and her qualifications for president, Clinton reminded many observers of the 1990s. The Clinton administration oversaw a period of economic growth, peace and social progress, in stark contrast to the current state of US and world affairs and Donald Trump's apocalyptic assessment.
There is much nostalgia for the 1990s among Democratic voters. The strong economy, lack of terrorism and greater bipartisanship are seen as distinct advantages of the Clinton years. Millennial voters have a deep-seated affection for the '90s. Many see it as a 'golden age' when things made sense. Bill Clinton's role in that rose-tinted view may help Hillary Clinton win over younger voters who supported Bernie Sanders.
"Those of us who have more yesterdays than tomorrows, tend to care more about our children and grandchildren," Clinton concluded, "And the reason you should elect her is that on the greatest country on earth, we have always been about tomorrow. Your children and grandchildren will bless you forever if you do."
Clinton's speech re-enforces the First Lady's address yesterday. The convention seems to be moving away from earlier divisions and uniting behind Hillary Clinton, who was formerly nominated last night.