Unconventional: RNC Kicks Off With No Money, Celebrities Or Establishment Support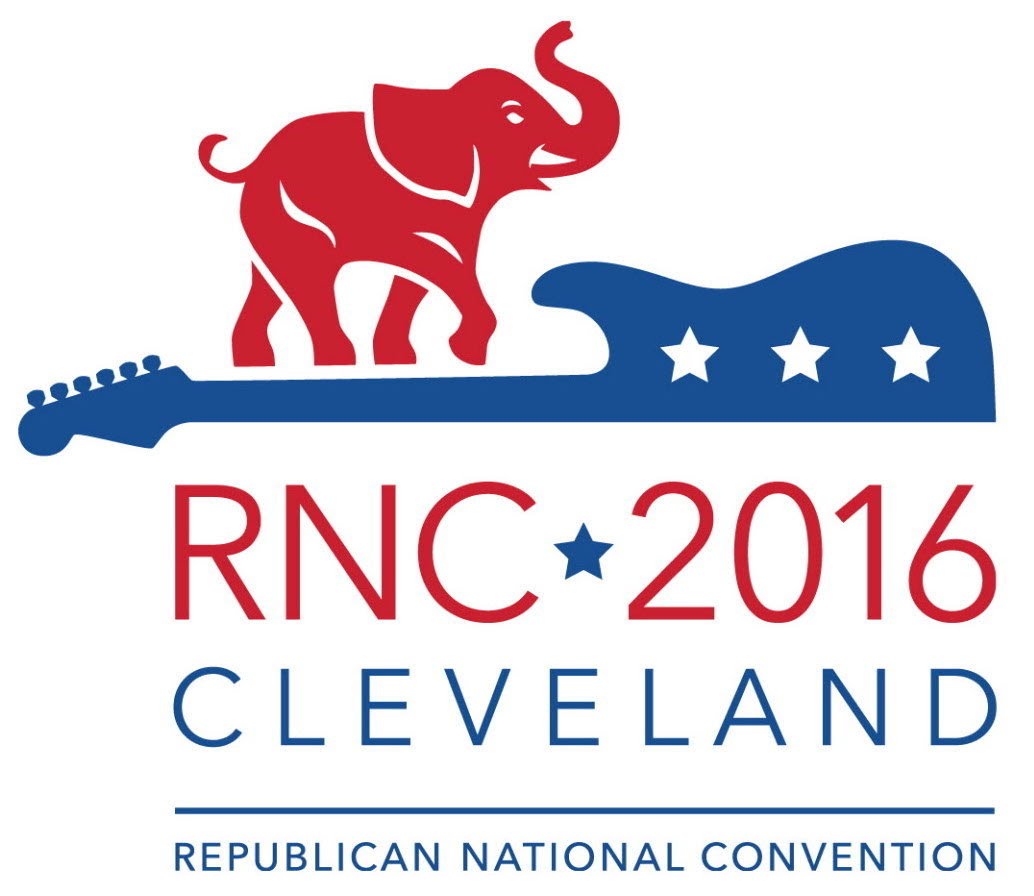 Ready or not, here we go. After an interminable, painful primary season, Donald Trump will formally accept the nomination for President at the Republican National Convention this week. This is really happening. And like most of the Donald's campaign, the event is expected to be high on spectacle and media coverage, low on moral and financial return.
The man who boasts constantly about his fabulous wealth and success, the candidate who claims to be insulated from Wall Street interests by virtue of his own plenty, is finding his coronation ceremony a little short on cash. Late last week, Steve Benen of MSNBC wrote the piece, Republican Convention Finds Itself in Need of a Bailout. He observed:
"The target was to raise $64 million, but GOP organizers, spurned by corporate allies, are far short of their goal. Politico reported yesterday that Republican National Convention officials have turned to billionaire casino mogul Sheldon Adelson, looking for a $6 million bailout."
Will Adelson retrieve his checkbook to save a convention and the orange face of its candidate? One of many suspenseful questions for which we may glean answers. However Benen, like many weary pundits, could not resist sticking a finger in the GOP's open monetary wound: "Remember when RNC officials insisted Trump wouldn't cost the party major donors? Those assurances now look kind of silly."
Liquid assets are one challenge. Hardware is another for the Trump show. Apple and its CEO Tim Cook, declined to support the 2016 Republican National Convention in any fashion. No cash. No technology. Imagine a multi-day meeting of any kind – political, corporate or non-profit – without MacBooks and iPads. Believe it. Although Apple declined to publicly comment on its non-support of this week's festivities, it's pretty clear RNC leadership is a little butt hurt over the slight. A spokesman for the convention team said, "We are working with a variety of major tech partners who are focused on being part of the American political process."
Ok then. At least we have star power. Right? There's Trump himself, a bombastic reality television personality certain to say outrageous, headline-grabbing things. After that there's…Scott Baio and Newt Gingrich. Yes, the star of Happy Days, Charles in Charge and any number of my own teen daydreams, is what passes for Hollywood wattage in Cleveland this week. The actor himself seems surprised at the "honor." Over the weekend, Baio told Fox News, "I was at a fundraiser for Mr. Trump the other night with my wife and he invited me to speak at the convention, which was completely unexpected and out of left field."
Everything about Trumpism shoots from the left Chachi, but your point is well taken. As for Newt, well we have to give the guy credit for durability. He's like cockroaches and Cher. The political demise of the godfather of government shutdowns has been declared over and again since the mid-1990s. Yet still he rises. Gingrich and his smarmy face take the stage Wednesday night before Trump's chosen running mate, Indiana Governor Mike Pence. The theme for the evening is "Make America First Again." Nothing says progress and vigor like the pasty white visages of Baby Boomer decline, am I right?
Several big names from NFL past and present – evangelical Christian Tim Tebow, disgraced pretty boy Patriot Tom Brady and Chicago Bears coaching legend Mike Ditka – declined Trump's invitation to appear on stage. Accustomed to large, adoring crowds, maybe the sports figures didn't like the idea of playing to empty seats. In an article succinctly titled, Hardly Anybody Wants to Speak at Trump's Convention, Politico's Alex Isenstadt writes:
"A slot at the Republican National Convention used to be a career-maker — a chance to make your name on the big stage and to catch the eye of the Republican donors and activists who make or break campaigns.
In the year of Trump: Not so much."
Maybe this is exactly the way Trump wants it. The man obviously enjoys being the loudest voice and largest ego in the room. Surrounded by family, political also-rans and C-list celebrities, his stature will go unchallenged in Cleveland. Plenty of top party leaders, including former Presidents George H.W. and George W. Bush have elected to stay home. As one of my witty colleagues observed over the weekend, "G Dubs is the worst President in my lifetime, and even he just can't do it."
Literally anything is possible this week. We're on our toes. That's exactly where Trump wants us. The RNC may not have sturdy finances, relevant celebrities or the support of many mainstream Republicans. But you know what the convention will have? Ratings. Because I don't know anyone, on either side of the aisle, strong enough to resist curiosity.