Remember When Mike Pence Called Trump's Muslim Ban Offensive And Unconstitutional?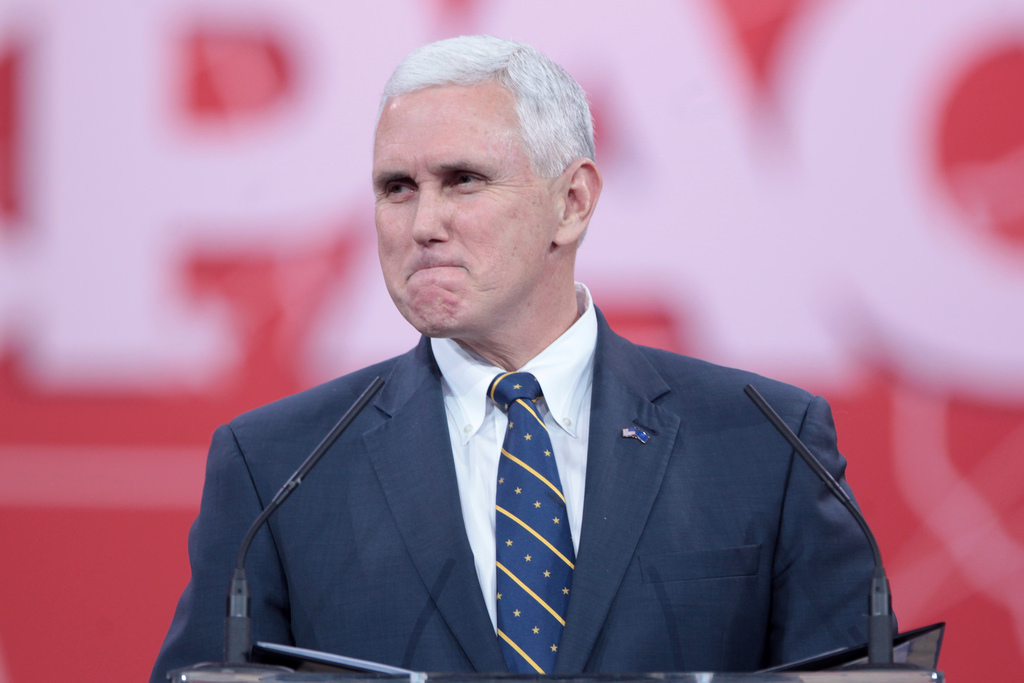 Well, that's awkward.
Apparently Donald Trump's vetting process doesn't include looking through someone's Twitter history. Shortly after it was reported that Trump had decided on Indiana Governor Mike Pence as his running mate, a tweet highly critical of the real estate mogul's proposed Muslim ban resurfaced.
Calls to ban Muslims from entering the U.S. are offensive and unconstitutional.

— Governor Mike Pence (@GovPenceIN) December 8, 2015
Shit, Donald. This was only eight months ago. You would have seen this just by scrolling though his timeline for a few minutes.
Anyway, you'd imagine, much fun was had on Twitter after this was brought back to light.
Couldn't agree more about anti #muslim racism Mike Pence you're gonna make an amazing sub for daddy pic.twitter.com/5aWLD9EKNk

— Xeni Jardin (@xeni) July 14, 2016
Indiana Gov. Mike Pence, the day that Trump proposed his Muslim ban (1/3) pic.twitter.com/x7Ko3EoEhP

— Mark Berman (@markberman) July 14, 2016
Going to be awkward https://t.co/7UygpMfQcY

— Oliver Darcy (@oliverdarcy) July 14, 2016
And we're off!!!! https://t.co/nLaSUwzlwH

— Sopan Deb (@SopanDeb) July 14, 2016
At least that's it, right? There aren't other instances where he's vehemently disagreed or scolded Trump over his comments or positions, are there? Ohhhhh….