Would You Pay Half A Million Bucks For Dinner With Donald Trump?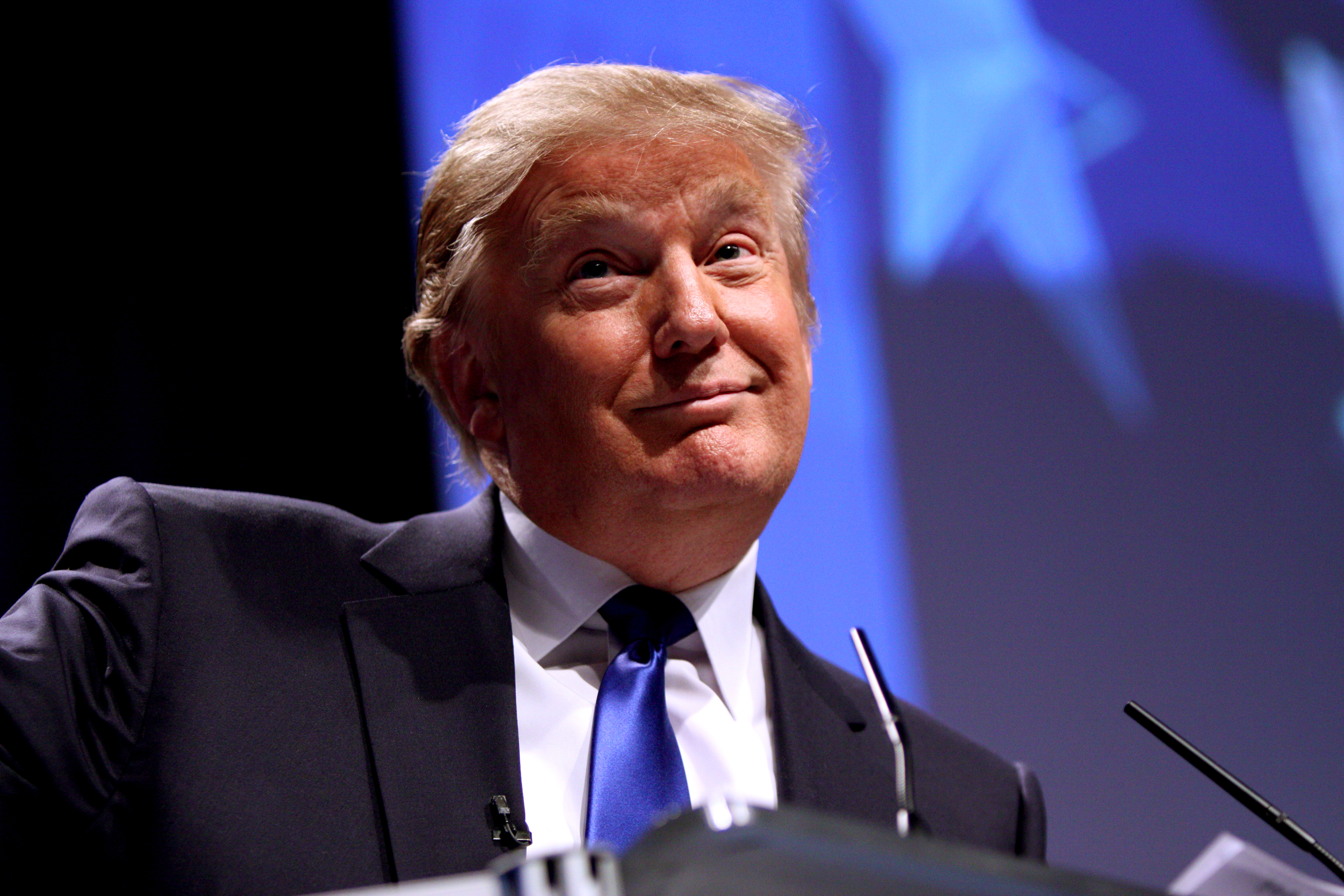 It's every Trump supporter's dream: dinner and a personal photo with Trump himself. And all it will cost you is $449,400. The presumptive Republican candidate who said repeatedly he couldn't be bought by rich donors is holding a funding blitz across California next week to shore up his struggling campaign.
California's billionaires and millionaires have been invited to the lavish fundraiser in Bel Air with the cheapest, no frills ticket costing $2,700, but you won't get dinner or a photo for such a measly sum. Trump's push to impress donors is no surprise. His campaign has struggled to raise much needed cash amid accusations that his organisation is a mess.
The last few weeks have not been good for the Trump Train. Trump's surprise decision to fire his controversial campaign manager Corey Lewandowski and the loss of a new communications director after just two weeks have made mainstream Republicans worried. Trump's inability to raise money from traditional GOP donors has also raised eyebrows. Hillary Clinton's record-breaking fundraising totals have the Republican establishment eyeing down ballot races with concern.
As Trump prepares to name a running mate, his relationship with Republicans in Congress is the focus of intense scrutiny and bad headlines. The lukewarm support Trump has received from GOP leaders Mitch McConnell and Paul Ryan is translating into poor fundraising. Trump's recent comments apparently praising Saddam Hussein displeased some Republicans, who strongly supported the Iraqi dictator's overthrow.
The Trump campaign's new fundraising push comes as the billionaire has still not released his tax returns or converted the loans he made to his campaign into a donation. The Trump campaign has also spent thousands at businesses owned by Trump and his children. The behavior of the Trump campaign and its recent spending history may affect how GOP donors choose to support him.
Thursday's luxury dinner with Donald Trump will set supporters back nearly half a million dollars but even if he manages to fill the room with California's richest Republican supporters, it will not be enough to compensate for the campaign's poor performance so far. Trump will have to raise huge amounts of cash in a hurry if he wants to seriously compete with Hillary Clinton.