Trump, Who Demanded Obama Show His Birth Certificate, Won't Release His Tax Returns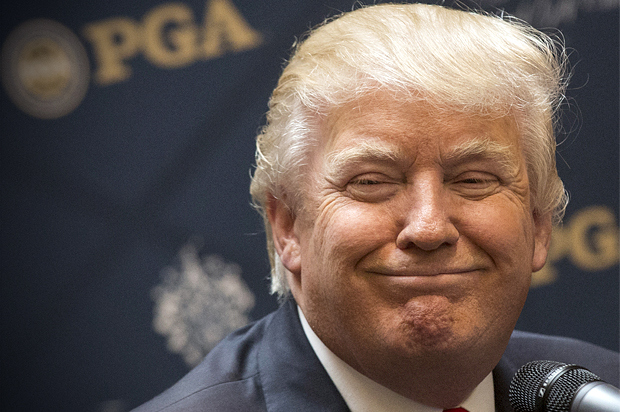 Nothing matters anymore.
After obfuscating and giving weak-ass excuses for months regarding his tax returns, likely Republican nominee and mutated Grumpy Cat Donald Trump finally stated that he's not even going to bother with releasing them. Throughout the campaign, he's claimed that his last 13 or so years of returns are currently being audited, and thus, he can't do anything. While this has come across as a load of bullshit, The Donald has mostly stuck to this story, releasing a letter in late March attesting to it.
However, last week, Trump surrogate and belt-stabbing child molester Ben Carson stated that Trump would eventually provide copies of his tax returns, just like every other candidate who has run for the White House. Speaking to Morning Joe, the retired neurosurgeon said that he was confident Trump would release the returns prior to the election. When pressed on whether he'd be OK with the celebrity billionaire not making them public, he stated that he didn't think that would happen.
But, of course, this is Donald Trump we're talking about, who feels he can shoot someone on 5th Avenue, and it wouldn't hurt his support among his faithful followers. Therefore, no rules apply to him, and he's just going to flat out refuse to show his income and what he paid in taxes, because fuck you, that's why.
The irony and hypocrisy are beyond thick here. Remember, Trump became a force in conservative politics in 2011 when he embraced birtherism and demanded President Obama release his long-form birth certificate to prove he was born in the United States. He also yammered on about the need for Obama to show his college transcripts.
That same election cycle, he criticized Mitt Romney for not releasing his tax returns earlier. (Note: This was in January 2012…11 months before the election!) Obviously, Trump's credo is 'what's good for thee is not good for me.'
Anyway, I would assume that since the former reality TV star is refusing to release any tax returns, we won't hear anything about him demanding Hillary Clinton show her Goldman Sachs speech transcripts, right?