Following MSNBC's Broken Promises, Alex Wagner Finally Leaves Network For New Job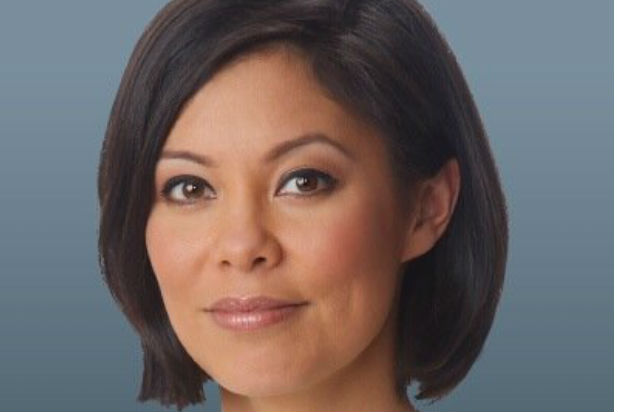 Alex Wagner, the charismatic host of the canceled NOW with Alex Wagner and formerly one of MSNBC's rising stars, has finally said adieu to the network. It was announced on Tuesday that she had taken a position with The Atlantic. She will now serve as the magazine's senior editor and will be heavily involved in the company's video and live events. This will include moderating a panel on Saturday mornings.
From The Atlantic's statement on the hiring:
In this new role, Wagner will write articles for both the magazine and website, drawing upon her decade of experience in both print and digital journalism. As host of MSNBC's Emmy-nominated "NOW with Alex Wagner" and as a reporter for Huffington Post and Politics Daily, Wagner covered politics and national affairs—experience that will be especially relevant during the presidential campaign.
Wagner will participate in many of AtlanticLIVE's most prominent events, including the upcoming Education Summit in Washington, D.C., on May 17-18, and the Aspen Ideas Festival, presented in partnership with the Aspen Institute, in late June and early July in Aspen, CO. AtlanticLIVE is producing a series of events at both national nominating conventions this summer, which Wagner will be involved in, and expanding its signature Washington Ideas Forum—the preeminent annual gathering of influential people and ideas of consequence—to span an entire week in late September.
Wagner will also work with The Atlantic Studios to help develop projects for TV and web. The Atlantic Studios produces documentaries, hosted series, and animations in collaboration with The Atlantic's journalists.
After Wagner's program was axed in July 2015 during MSNBC's 'rebranding,' she was told by network executives that she would be given a weekend broadcast to host down the road. However, that never came to fruition. The news of her weekend show being tossed aside came during the same time that Melissa Harris-Perry essentially quit on the network over her program constantly being pre-empted and respected anchor Jose Diaz-Balart being benched in favor of incessant election coverage.
Last summer's cancellations and the treatment of Wagner, MHP and Diaz-Balart gave the appearance that MSNBC was whitening its lineup. This seemed especially true with airtime slots being filled by lily-white hosts like Kate Snow, Chuck Todd, Brian Williams and Steve Kornacki, not to mention the rebroadcast of Bloomberg's political insider show With All Due Respect.