NBC News Chief Never Bothered To Meet Or Speak With Melissa Harris-Perry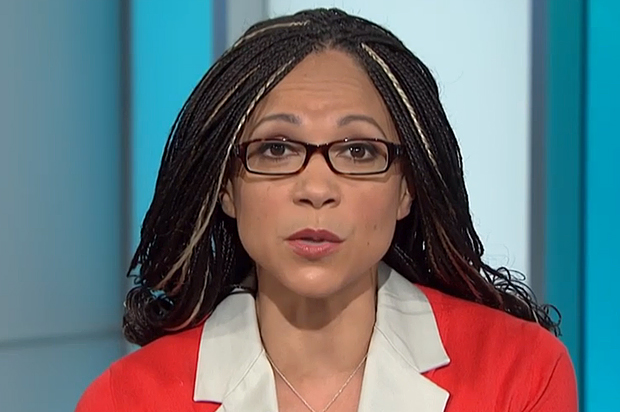 If you were on Twitter on Tuesday, you might have noticed former MSNBC host Melissa Harris-Perry going off on her former employers. A few days after a scathing email was made public, revealing that MHP was walking out on her show and the network, the Wake Forest professor declined to sign a non-disparagement clause during exit negotiations with MSNBC execs. She then took to Twitter to let it be known she was willing to burn her bridges.
So #MSNBC y'all keep making cable great again. I'll be staying challenging & unpredictable. #NerdlandForever pic.twitter.com/BCDOBLfITm

— Melissa Harris-Perry (@MHarrisPerry) March 1, 2016
Shortly after Harris-Perry walked out on the meeting, and turning her back on additional compensation in exchange for not talking shit about MSNBC, she spoke with CNN's Dylan Byers. Per Byers' article, Harris-Perry and her husband, James Perry, claimed that while MSNBC had not expressly stated that they planned to cancel her show over the previous couple of months, their treatment of her indicated they just preferred to let her slowly fade from view.
"Over the past year, a lot of employees have been disappeared from MSNBC, and what we've observed is there is a clear process for how they've been disappeared: You get taken out of the system and your name as a host is taken out of it as well. And then when you communicate and ask them about it, you don't get any response," Perry said. He declined to provide specific examples.
Both Harris-Perry and James Perry said that she had continuously asked MSNBC's leadership for clarity on her role with the network and received no response.
"Starting around Thanksgiving, I began asking, 'Does anybody know if the show is going to be on air in 2016?" Harris-Perry said.
Holding back tears, Harris-Perry said that she worked hard to support her family, her kids and her mother.
"I support everyone in my family, and I asked, 'do I have a job?' and they wouldn't answer me."
The most remarkable part of the interview, though, may have been the revelation that NBC News chief Andy Lack, who took over almost a year ago and oversees MSNBC, had never said one word to MHP since arriving, despite Harris-Perry having hosted a show since 2012.
Harris-Perry stopped short of accusing NBC News Chairman Andrew Lack and MSNBC President Phil Griffin of being racially motivated in their decision-making.
"I wouldn't know what Andy Lack is thinking, because I've never met him," she said. "I've literally never had any exchange with him of any kind."
On Tuesday, while tweeting out her thoughts about MSNBC and her time there, Harris-Perry apologized to a number of former MSNBC employees, stating that she should have spoken up for them when they were fired. The ex-hosts, Martin Bashir, Karen Finney and Toure, are all minorities who were let go over the past couple of years.
Meanwhile, MSNBC is taking heat for its increasing lack of diversity on the air. Besides MHP and the three just listed, other minorities have seen their shows canceled or the roles reduced in the past year or so, including Al Sharpton, Alex Wagner, Jose Diaz-Balart and Joy Reid. At the same time, Brian Williams and Chuck Todd have been brought back to headline daily coverage and Kate Snow was given a mid-afternoon slot. Even more infuriating, MSNBC is re-airing Bloomberg's With All Due Respect, hosted by Morning Joe regulars Mark Halperin and John Heilemann.
In an effort to appeal to more conservatives and provide Donald Trump with a safe space, the former Lean Forward network has sold its soul.