Melissa Harris-Perry: I'm Ashamed Of My Silence When MSNBC Fired Other Minorities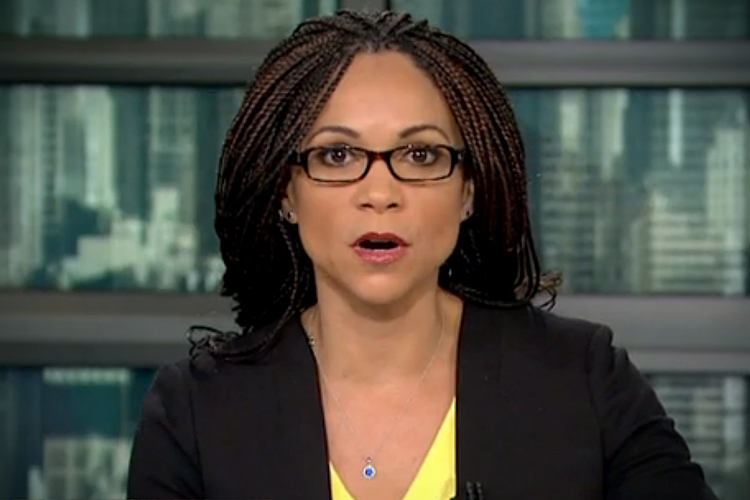 In the aftermath of Melissa Harris-Perry's ugly departure from MSNBC, where she let it be known that the network had mistreated her and her weekend program for a while, more news has come out regarding potential staff changes. Following up the MHP exit over the weekend, news came out that the network was benching veteran anchor (and Miami native) Jose Diaz-Balart during Florida primary coverage, and Alex Wagner's proposed weekend program was being scrapped.
The whitening of MSNBC has not gone unnoticed, but it isn't an overnight phenomenon. Over the past couple of years, the network, in its efforts to tone-down its liberal leanings and focus more on breaking news and centrist political commentary, has canceled a number of shows hosted minorities. At the same time, many minority reporters, hosts and commentators have seen their roles reduced, or have just been outright released.
On Tuesday, Harris-Perry tweeted out an apology to three of her former colleagues that were cut by the network in the recent past.
A few apologies: @MartinBashir @Toure @finneyk I am sorry for and ashamed of my earlier silence. I gave into to culture of fear at #msnbc

— Melissa Harris-Perry (@MHarrisPerry) March 1, 2016
Martin Bashir resigned in December 2013 shortly after MSNBC suspended him over remarks he made on his program about Sarah Palin. Basically, he pilloried the former half-term Governor of Alaska for comparing the national debt to slavery. Bashir attempted to inform Palin how brutal slavery really was, and in doing so, essentially stated that Palin deserved to be forced to eat shit. Bashir was born in England to Pakistani parents.
Karen Finney was a contributor for MSNBC and was given a weekend show in 2013, Disrupt with Karen Finney. The show lasted a little more than a year before the network canceled it. Finney would go on to work for Media Matters for a short while before joining Hillary Clinton's campaign in 2015 as Clinton's senior spokesperson. Finney is African-American.
Toure was co-host of The Cycle for three years before the show was canceled in July 2015 during the network's largest period of restructuring. (Wagner's and Ed Schultz's shows were also axed during this time.) Toure wasn't retained by the network after the program was cut. Toure is African-American.
It would appear that Harris-Perry believes that these three were not treated well by the network at the times of the departures, but didn't speak up then due to a fear of being targeted or having her own program impacted. One wonders if she will elaborate on this in the near future. I'm sure she has a lot to talk about when it comes to MSNBC.
Meanwhile, as Wagner and Diaz-Balart are tossed to the side along with MHP, the network has hired fired Ted Cruz strategist Rick Tyler as a commentator.