The Whitening Continues: MSNBC Backs Out Of Proposed Alex Wagner Weekend Show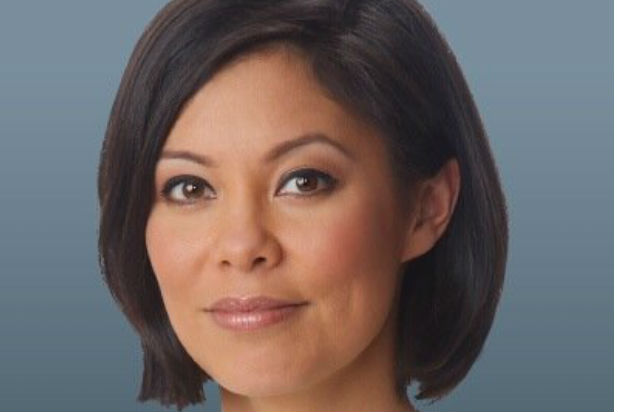 It appears that MSNBC doesn't even care that everyone can tell it is explicitly trying to make the network less diverse and more white.
On the same day Politico reported that the network wasn't planning to use veteran anchor (and Miami native) Jose Diaz-Balart during its Florida primary coverage in March, and shortly after the angry departure of Melissa Harris-Perry over mistreatment, it looks like another minority is being pushed aside. CNN's Dylan Byers reported on Monday that MSNBC has decided against giving former rising star Alex Wagner a weekend show.
Wagner, the child of a Burmese immigrant, has been used as a reporter and guest host since the cancellation of her daily program, NOW with Alex Wagner, last July. That move occurred during a flurry of programming changes by higher-ups to move the network in a more centrist direction, focusing more on 'hard' news coverage and less on political commentary. While some of those who saw their programs cut last year were let go completely by the network, Wagner was retained, ostensibly with the promise that she'd be given another program down the road.
According to Byers' report, MSNBC announced in October that Wagner would host a weekend show in 2016. However, at some point over the past few weeks, the network nixed those plans. Byers was unable to get any comment from NBC News or MSNBC regarding the change of heart.
Since early last year, a number of minority reporters and hosts have either been shown the door or demoted while white personalities have been brought in to take their places. Besides Diaz-Balart, Wagner and Harris-Perry, Joy Reid had her show canceled, Toure was released after The Cycle was axed and Al Sharpton was moved from 6 PM ET weekdays to Sunday morning. Meanwhile, Chuck Todd was given another daily show, Brian Williams was brought back, Kate Snow given weekday duties, and Mark Halperin/John Heilemann had their profiles greatly raised (and their Bloomberg show rebroadcast).
It would appear with this decision that Wagner is likely to move elsewhere, either by her own choice or not having her contract renewed by MSNBC. As for the former Lean Forward network, it is increasingly becoming a channel of center-right milquetoast white folks who won't press Donald Trump or other Republicans too hard.