How Is Jeb! Planning To Save His Campaign? By Eliminating Food Stamps, That's How!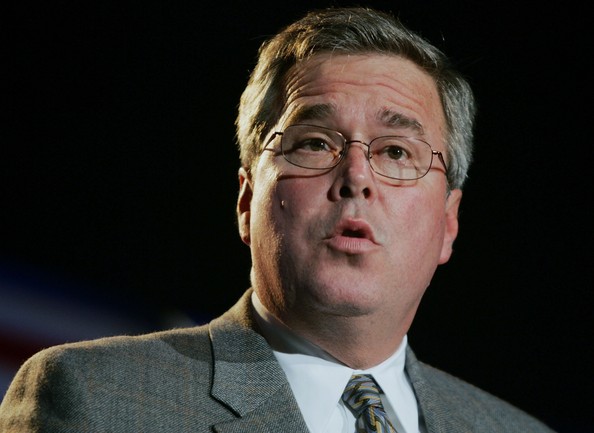 It is no secret that Republican Presidential candidate Jeb Bush has had a tough go of it these past few months. Previously his party's frontrunner to nab the nomination for the White House, the Smart Bush has long been relegated to being Donald Trump's personal bitch. With his poll number having fallen into the low single digits, Jeb! is now fighting just to make the GOP debate stage next week.
On Friday, Bush decided to shake things up by releasing a new plan to completely redo the nation's welfare system. According to Reuters, the proposal would completely eliminate the Supplemental Assistance Nutritional Program, formerly known as food stamps. Bush would also get rid of Temporary Assistance to Needy Families (TANF) and housing assistance programs.
In place of these programs, federal money would be sent to individual states to do with as they please went it comes to addressing poverty. Bush would also push grants which would have work requirements and time limits for those seeking assistance.
The release of this plan by Bush comes just in time for his participation in a poverty forum in South Carolina on Saturday. Obviously, he wants his latest proposal to be a topic of discussion, as it appears he is going to present himself as a totally serious conservative with totally serious ideas because he's a totally serious candidate. Because apparently, there's nothing more GOP voters like than pissing on poor people. (Even if a large number of them are on some kind of government assistance.)
Meanwhile, while Jeb Exclamation Point is tossing out really BIG IDEAS, he got a boost from another benefactor. Former AIG — yes THAT AIG — CEO Hank Greenberg donated $10 million to Bush's Super PAC to assist in his election efforts. Honestly, why are these billionaire's literally flushing their money down the toilet? (And why does Greenberg even have this money to begin with?)