Gov. Paul LePage: You All Are Racist For Thinking My Racist Comments Were Racist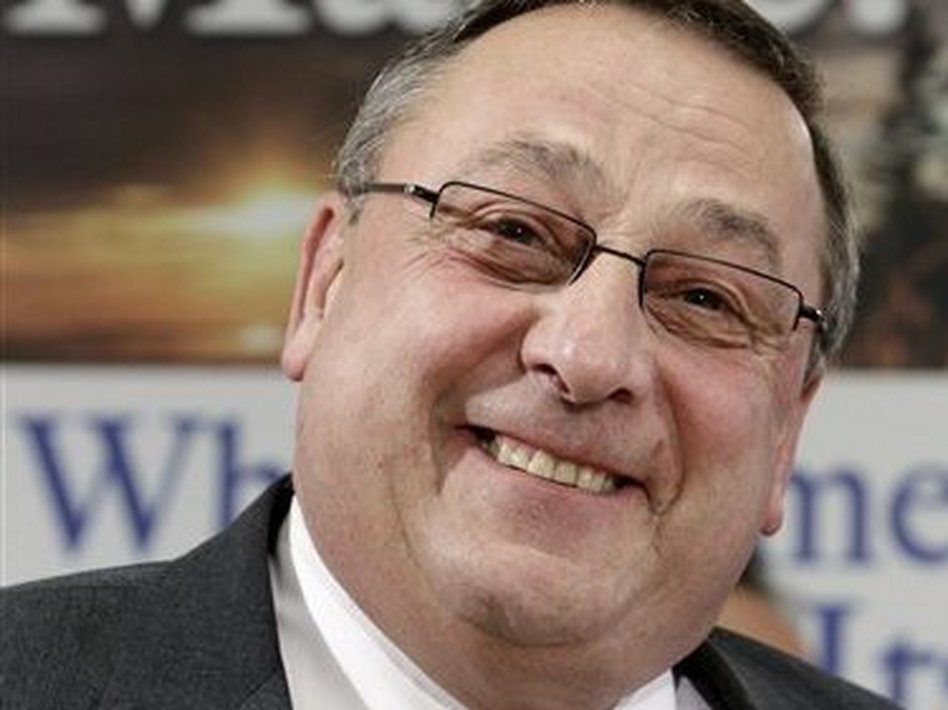 During a press conference on Friday, Maine's Tea Party Governor Paul LePage addressed recent comments he made regarding the heroin crisis that has gripped much of the Northeast, including his state. Speaking to voters earlier this week, he claimed drugs were coming from New York, where dealers named Shifty and D-Money were trafficking in heroin and then impregnating white women before leaving the state.
Below is LePage's exact quote:
"The traffickers, these aren't people who take drugs. These are guys by the name D-Money, Smoothie, Shifty. These type of guys that come from Connecticut and New York. They come up here, they sell their heroin, then they go back home. Incidentally, half the time they impregnate a young, white girl before they leave. Which is the real sad thing, because then we have another issue that we have to deal with down the road."
Well, as you can imagine, LePage has been facing a firestorm of criticism — something he is no stranger to — since his remarks became public. In an effort to do some damage control, his office released a statement on Thursday night prior to Friday's news conference. Of course, for those familiar with the combative and virulently racist guv, the meeting with the press was predictably insane.
According to Buzzfeed, LePage pointed out that he spoke to Maine residents for more than an hour and made one little mistake due to speaking off the cuff. However, he immediately justified his "slip-up" by saying 95% of Maine women are white, so it was just natural for him to describe them that way.
"Instead of saying 'Maine women' I said 'white women' and I'm not going to apologize to the Maine women for that. Because if you go to Maine, you'll see that we're essentially 95% white."
OK then. So apparently he believes that half of the time any drug dealer comes through the state, they are impregnating someone. Also, how about that notion that the dealers are all skeezy black dudes with street names like Smoothie? Well, one reporter asked LePage if he should apologize to the black community for insinuating that black criminals were coming in an knocking up all of Maine's pure white girls. Here was LePage's response:
"I never said anything about white or black on traffickers. Your comment is inappropriate because I didn't say anything about black.
[…]
Yeah, what are they, black? I don't know who they are I just read the names. I get a report, and they're saying his street name 'D-Money,' street name 'Smoothie.' I don't know where they're from. I know where they're from, I don't know if they're white, black, Asian, I don't know."
Later on in the press conference, the Republican Governor, who is looking at possible impeachment,  claimed that all those there were in the pockets of mean old Maine bloggers who are out to destroy him. Yes, he really said this. Also, yes, the man is a twice-elected Governor of an actual state in this country.
So, just to recap. Paul LePage is sorry/not sorry for saying black drug dealers are coming in and impregnating white girls during half of their visits to the state. However, nothing he said is racist and you are the racist for thinking what he said is racist. Finally, this is all the liberal media's fault, specifically those pesky fucking bloggers. Got it? Good!