WaPo Columnist On GOP: Nobody Wants A President Who "Whines About Media Coverage"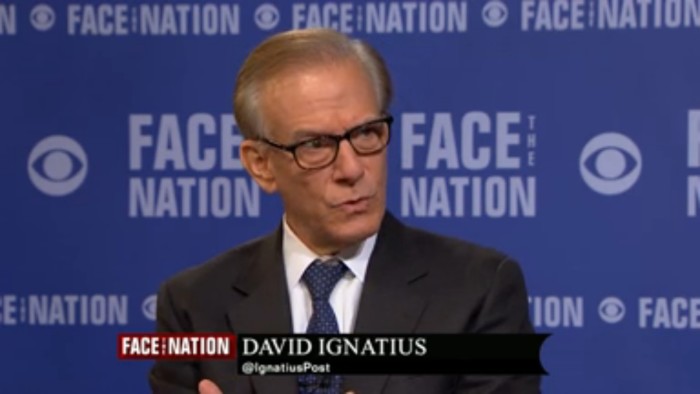 Following interviews with Republican Presidential candidates Ben Carson and Donald Trump, CBS's Face the Nation held a panel discussion with a number of journalists to discuss the state of the GOP and its two leading White House hopefuls. Of course, Carson was on to talk about his recent issues with the media diving into apparently erroneous stories he's told of his past. Meanwhile, the Trumpster appeared, as he did on nearly all of the other Sunday shows, to discuss his recent (poorly reviewed) appearance on Saturday Night Live and his neck-and-neck race with Carson for the GOP nomination.
After letting Carson talk shit about the press and how biased they are against him and state with a straight face that he's faced more scrutiny than any person in American political history, host John Dickerson turned to his panel to shine some light on Carson's media fights and how it will affect his campaign. While The Atlantic's Molly Ball and The Federalist's Ben Domenech both thought Carson has come out ahead due to him taking the MSM head-on, the Washington Post's David Ignatius felt that Carson and the GOP need to be very careful regarding their overplaying the media bias card.
In the final question of the broadcast, Dickerson first played a clip of President Obama poking fun at the Republicans running for POTUS by saying how will they deal with Vladimir Putin if they can't even handle tough questions from debate moderators. The host wanted to know what Ignatius thought of the President's remarks and the WaPo writer not only said Obama was on point, but also took his own shots at the GOP.
From the transcript of the show:
"I thought it was a — it was a great line and I thought there some was truth to it. The Republican debate may have been a disaster for the — for the media asking the questions, but I didn't think the Republican candidates came out of it very well. And — and all of the squabbling, unfair — the media is so mean, they're asking nasty questions. I think that makes the Republican candidates — it diminishes them. And if they stay on that, it may work with some Republican primary base voters, but I can't imagine that it's going to be effective with — with the electorate as a whole. People are looking for someone who can be commander in chief and that's not the person who whines about media coverage."
And this is what the Republican Party has done to itself. You can only go so far being whiny-ass crybabies complaining about the LIBRUL media trying to make you look bad. Especially considering that you have an entire news network devoted to presenting a conservative viewpoint and the entirety of talk radio spewing right-wing talking points, not to mention all of the right-skewing websites and news publications. So while victim-playing may work with a tin-foil hat wearing constituency who believe in every left-wing conspiracy you toss at them, it will only get you so far.
Below is video of the segment, courtesy of Media Matters: