That Just Happened! Ben Carson Releases a Hip Hop Campaign Ad Targeting Young Blacks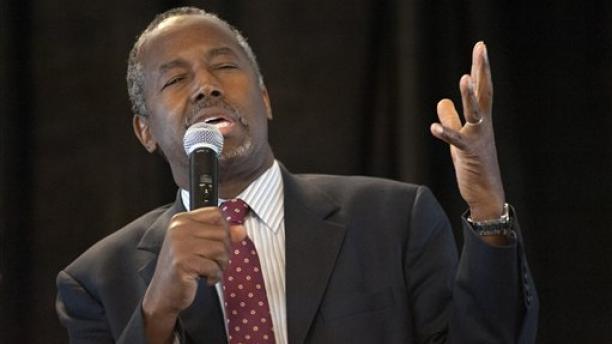 It has been suggested that the Presidential campaign being run by Ben Carson is nothing more than a direct mail scam. When looking at his financials, we see the vast majority of the money being spent by his camp goes to fundraising. Perhaps in an effort to show that all of this isn't just an effort to fleece money from retirees and Bible thumpers, Carson's camp decided to release a targeted radio ad this week in select markets.
In something straight out of a Saturday Night Live skit, the retired neurosurgeon and Obamacare slavery expert has put together a 60-second radio ad that features a rapper spitting out 'lyrics' over a generic hip hop beat while portions of Carson's stump speech are tossed in to almost make it appear he's rapping as well. The ad, titled "Freedom," will be run in the cities of Little Rock, Memphis, Detroit, Birmingham, Houston, Miami and Atlanta. As you'd imagine, the spot will run on radio stations targeting young black voters.
Outside of tossing out the word vote numerous times in the ad, rapper Aspiring Mogul tosses out this amazing verse, letting us know that you can rhyme Carson with awesome.
"Vote and support Ben Carson for our next president and be awesome. If we want to get America back on track, we got to vote for Ben Carson matter of fact."
Pure genius, man. Pure fucking genius.
Running these ads in the cities listed might seem like a weird strategy during primary season. None of the cities targeted will hold a primary earlier than Super Tuesday on March 1st. Also, not sure how many urban dwelling African-Americans are going to take part in the GOP primaries anyway. These type of ads would be strictly for a general election in an effort to shore up a certain demographic, a demo that Carson doesn't really need to be concerned about in the primaries.
So, is this a long-term look towards a face-off with Hillary Clinton, with Carson feeling like he has a good shot to capture the Republican nomination? Or is it an effort by his campaign to show that they are spending money on things other than fundraising and that they aren't just looking at this election season as a money grab? Time will tell, but in the meantime, we'll have this pandering piece of crap to keep us entertained!
Below is audio of the ad, courtesy of ABC News: