Will Progressives Finally Get Their Wish And See Keith Olbermann Return To MSNBC?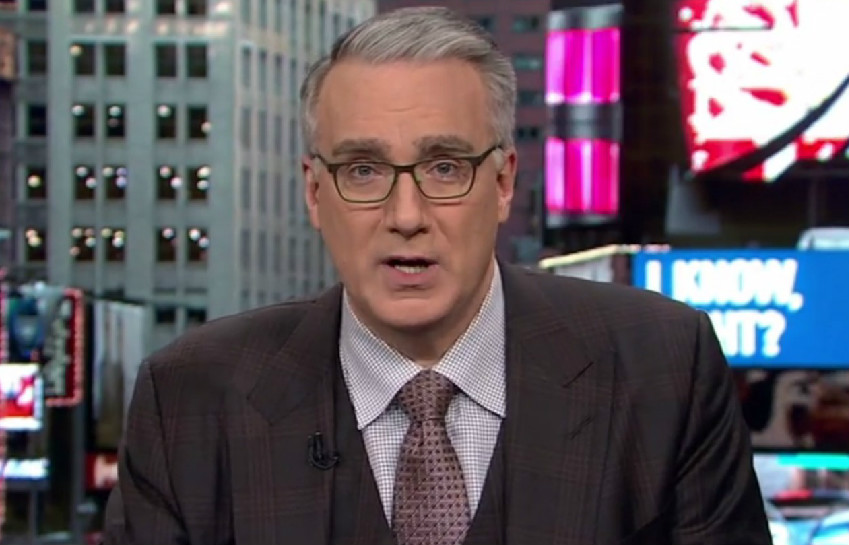 Ever since Keith Olbermann left ESPN under surprisingly good terms and after a relatively drama-free two years — outside of a week-long suspension over an idiotic Twitter rant — rumors have persisted that MSNBC has been looking to bring the prodigal son home. Since Olbermann left the network acrimoniously in 2011, both he and the cable news channel have seen their collective fortunes sink. Keith did get to return back to sports commentary, but seemed to desperately want to express his political opinion. Meanwhile, MSNBC's primetime ratings plummeted without the acerbic wit of Olbermann.
Well, it appears that progressive viewers may finally get their wishes granted as Mediaite's Joe Concha reported on Tuesday that Olbermann is scheduled to meet with NBC News president Andy Lack to discuss a potential return to MSNBC. According to Concha's source, the reason for the meeting is to see if Keith would be a good fit to take over for Chris Hayes in the weekday 8 PM slot. Hayes has received some critical acclaim in his two-plus years in primetime, but his show's ratings have been a drag on the rest of the lineup, especially Rachel Maddow.
From Concha's piece:
Said source indicates the impetus for the conversation is to jumpstart sagging ratings under Hayes, which has been a consistent drag on the rest of primetime since launching on April Fools Day in 2013. At one point this year in May, the show averaged only 74k in the demo, making it the worst performing MSNBC program at 8:00 PM since 2005. And given Olbermann is now a free agent after leaving ESPN again in July (Note: on good terms if the company's farewell statement is any indication), he appears to be the only remedy for Lack.
Over the past few months, the network has overhauled its weekday programming. A number of midday opinion shows, such as NOW with Alex Wagner, The Ed Show and The Cycle, have been axed and replaced with straight-news coverage and a return of Chuck Todd. Al Sharpton was sent over to Sunday mornings and Jose Diaz-Balart will be cut in order to give Morning Joe a fourth hour heading into 2016 election coverage. The next piece of the puzzle is getting a charismatic and well-known personality to bring in additional viewers during prime-time.
Olbermann makes the most sense. He is currently doing nothing and he already has a built-in audience and format that will immediately translate. Beyond that, Keith essentially discovered Maddow and helped cultivate her into a liberal superstar. His return as a lead-in to her show will only boost its ratings and perhaps energize her as a host. Meanwhile, Hayes can be utilized as both a weekend host — where he shined before — and a contributing reporter, much the same way Ronan Farrow and Joy Reid have been used since losing their shows earlier this year.
Obviously, nothing is set in stone, and we've heard these rumors before, but it only makes sense for both MSNBC and Keith. He has to come back. He just has to.