John Boehner Says Enough Is Enough, Will Resign From Congress At End Of October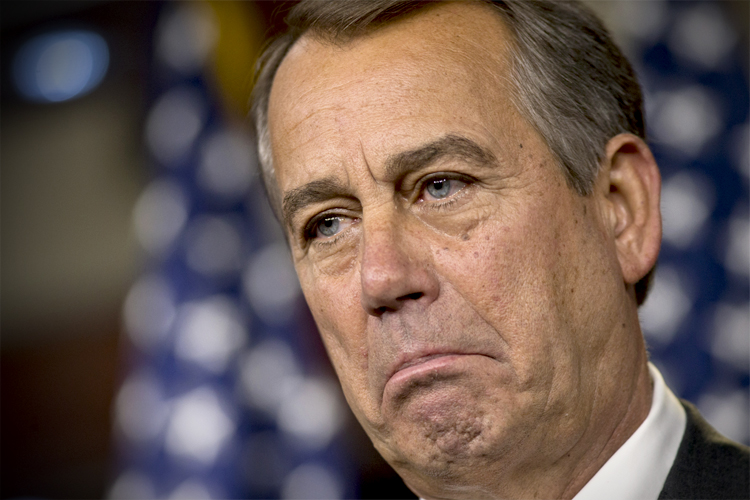 News broke Friday morning that Speaker of the House John Boehner (R-OH) will resign both his leadership position and his Congressional seat at the end of October. This comes after revelations that many on the far right of the Republican Caucus were looking to take away Boehner's gavel due to their feelings that he wasn't interested in pushing forth their most conservative proposals. This specifically was the case regarding their desire to shut down the government over the funfing of Planned Parenthood.
Per Politico, Boehner informed his fellow Republicans in a closed door meeting Friday morning of his decision.
In a closed door meeting with House Republicans, John Boehner announces he'll retire at the end of next month. http://t.co/kolmHovx3s

— POLITICO (@politico) September 25, 2015
This is obviously something that the Speaker has been pondering for a while and likely provides more insight into his emotional state on Thursday during Pope Francis' visit. While Francis spoke to Congress, Boehner was seen crying numerous times and a meme started circulating over his cry face.
Currently, Majority Leader Kevin McCarthy (R-CA) is the #2 man and would be the likely successor. However, based on how the loony tunes wing of the party is acting, you can see them trying to get behind some batshit crazy Representative to lead them all the way down the rabbit hole.
Meanwhile, for Boehner, it looks like he finally said "Fuck this shit!" Rather than deal with this craziness anymore, it looks like he's going to enjoy some cocktails on his front porch and be done with it.
Image via AP