Old Angry White Guy Declares That He's Going To Put #BlackLivesMatter "Out Of Business"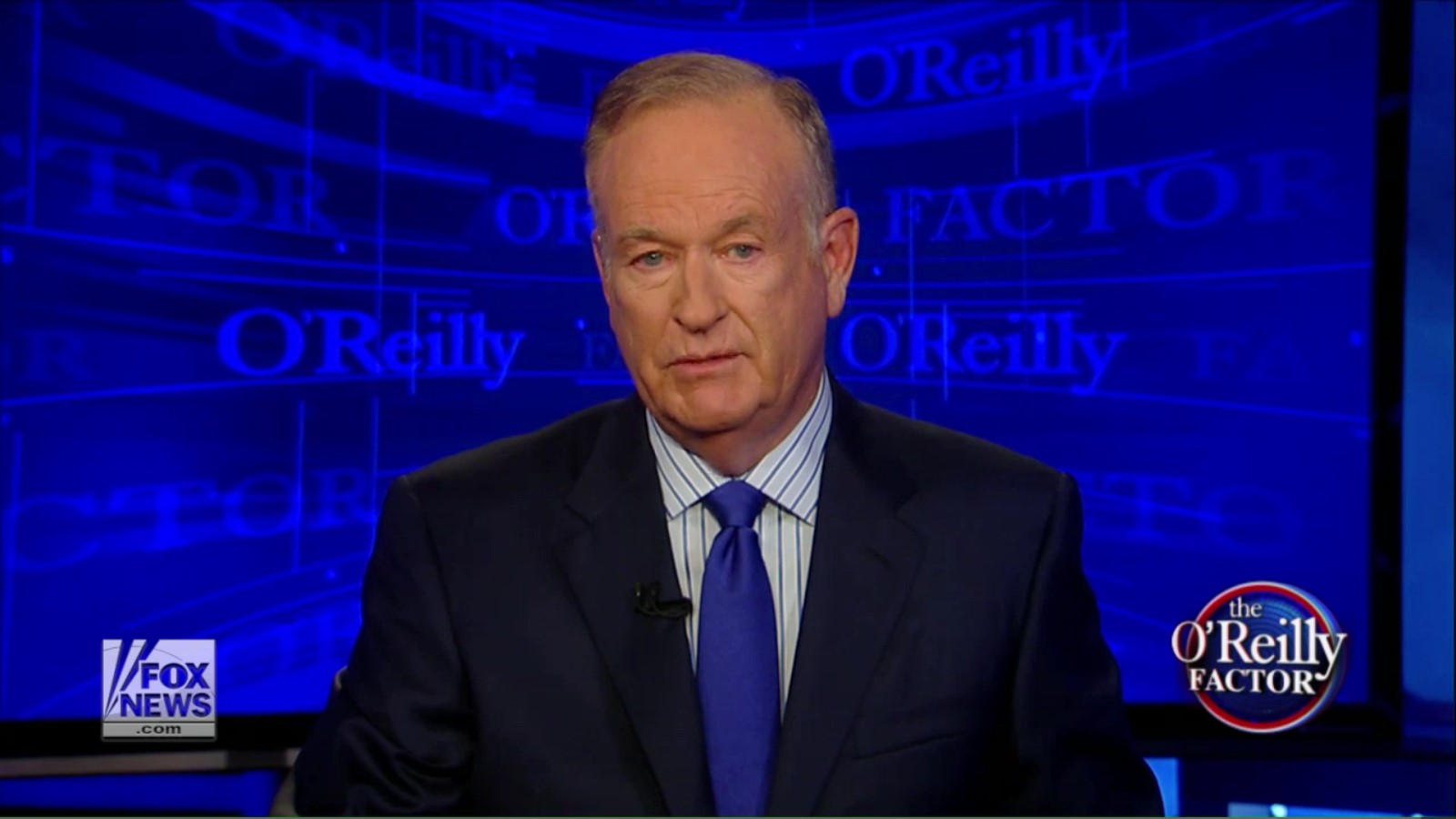 Well, this was utterly predictable. As mentioned on this site early Monday, Fox News began the morning pushing a narrative that the Black Lives Matter movement should be categorized as a hate group and the rhetoric used by BLM protesters is responsible for the death of a white Texas police officer. It was obvious that the segments run on Fox & Friends were going to be the springboard to create the new conservative talking points that the network was going to run with the rest of the day. And, sure enough, nearly every program on Monday focused on painting #BlackLivesMatter as a dangerous domestic terrorist organization aiming to murder cops.
Therefore, it should come as no surprise that Papa Bear took it upon himself to not only devote time on his program to the cause of racist fearmongering but to lead the charge against his newly favorite pet cause. During a discussion on Monday night's The O'Reilly Factor, host Bill O'Reilly dismissed the opinions of two of his guests and forcefully declared that the loosely organized anti-police brutality movement is absolutely a hate group and that he's going to single-handedly "put them out of business."
Speaking with Fox contributors Juan Williams and Mary Katherine Ham, Bill-O played some video from a protest march on Saturday which showed a handful of demonstrators chanting "Pigs in a blanket! Fry 'em like bacon!" This had been the go-to clip for Fox News all day Monday; every single program played at least some of it. Apparently, this is total irrefutable proof that this entire civil rights movement is only interested in using incendiary rhetoric to fire up angry black men to shoot cops, like what occurred in Texas on Friday when deputy Darren Goforth was shot at a gas station "execution style" by a black male.
Both Williams and Ham told O'Reilly no when asked point-blank by the humble correspondent whether or not BLM was a hate group. (Ham did say that liberals would label them as such if they didn't agree with the movement's ideals.) Of course, they didn't know what they were talking about, and the highest rated host in cable news set them both straight. Beyond saying that he'll put the entire group of activists out of business, he also said any cable news media figure that disagrees with him will have to answer for it on his program.
Yep, Bill O'Reilly is a super-duper ultra-tough man's man poet-warrior! Speaking to an audience with a median age of 72 and is only 1% black, O'Reilly is making sure a couple of million old white Republicans won't toss their support behind a black-led activist crusade to stop police violence against African-Americans. Bill-O, changing hearts and minds everyday! Maybe it will work as well as his call to boycott France during the early days of the Iraq War.
Below is video of the segment, courtesy of Media Matters: