Is MSNBC Going To Bring Back Keith Olbermann To Solve Ratings Woes?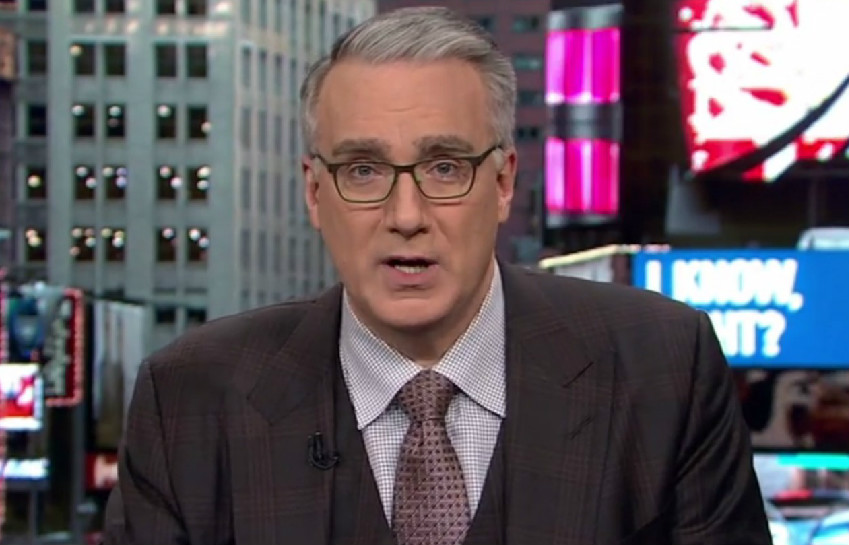 It is no secret that MSNBC has been going through a bit of a crisis lately. After the network had tried to appeal to young progressives by stacking its shows with nerdy wonks in the mold of top rated star Rachel Maddow, the news channel saw its audience significantly dwindle. Late last year, head honcho Phil Griffin started making moves to push MSNBC in a different direction, focusing more on news coverage rather than political opinion. In the aftermath, Joy Reid, Ronan Farrow and Karen Finney saw their shows canceled.
The thing is, these moves largely affected the daytime and weekend schedules. Primetime hasn't been touched, other than Ed Schultz was brought back to the 5 PM hour during the weekdays last year after being shuffled off to the weekend in an effort to push Chris Hayes as potential breakout star. (Which, obviously, never happened. Hayes' ratings have been awful since the shift.) Well, it looks like more changes are on the horizon, and it may make longtime MSNBC viewers happy.
Mediaite reported on Monday that multiple sources have confirmed that MSNBC executives are strongly considering bringing Keith Olbermann back to the network. Olbermann had two separate stints with MSNBC. First in the '90s when he hosted The Big Show, followed by his most memorable run hosting Countdown with Keith Olbermann, which ran from 2003 to 2011 and was a ratings success for the channel. Olbermann's second go round with MSNBC was also directly responsible for Rachel Maddow being given her own show and becoming the de facto face of the network.
Below is from Mediaite's piece on the possible reunion as well as the shows facing possible cancellation:
According to multiple sources within the network, the biggest rumor to emerge is that MSNBC has engaged in talks with soon-to-be-departed ESPN2 host Keith Olbermann about returning to the cable network's primetime lineup. Olbermann previously hosted Countdown from 2003 until 2011, and was an immensely controversial figure for the network, both internally and externally (2003 was a return to the network for Olbermann after a previously contentious run in the '90s as well). For a myriad of reasons, it would be a stunning turn of events if Olbermann came back, but one could certainly argue that right now they need each other more than ever.
But even a theoretical Olbermann return could suggest MSNBC's desire to get back into the fiery primetime wars, and also highlights the reality that several other shows are likely on the chopping block.
Multiple sources within the network tell us that several shows are at risk: All In with Chris Hayes, which currently runs at 8 p.m., opposite Fox's ratings titan in The O'Reilly Factor; PoliticsNation with Al Sharpton, which features the controversial host's commentary in the 6 p.m. hour; and The Ed Show, which was cancelled once before, moved to the weekend, and then revived at 5 p.m. on weekdays.
According to the sources, top officials are eyeing the cancellation of Hayes' nightly program after 27 months of lackluster ratings. The show was meant to replicate the success of similarly wonky, younger-demo-appealing Rachel Maddow, but continually failed to achieve ratings, especially while competing with Bill O'Reilly. Hayes would likely be offered a roving reporter role, similar to the one Ronan Farrow received following the cancellation of his show earlier this year.
Of course, there will have to be a lot of bridge-mending on Keith's part as he left on absolutely terrible terms. When he departed back in 2011, he pretty much scorched the earth behind him. At the same time, he did that with ESPN, and yet he was able to make his way back to that network and lasted for two years. It also appears that his leaving ESPN this time around, while based on differences of opinion and the creative direction of his show, isn't based on animosity or Olbermann's typical 'tough to work with' reputation. Instead, ESPN is looking to save money and appease their NFL partners by cutting ties with the opinionated host.
The moment the news hit that Olbermann would be gone from ESPN at the end of July, speculation started about him finding his way back to MSNBC, or another cable news network, to do political commentary. With a presidential election approaching, having a well-known and divisive personality like Keith would likely be a ratings winner for anyone. (Even Fox News, honestly.) He is firmly in the love him/hate him mold, making him must see TV for both the fans and the haters.
Will Keith find his way back to MSNBC? Can they kiss and make up? Will we see Olbermann going head-to-head with Bill O'Reilly and reigniting their long-standing feud? With Brian Williams also at MSNBC, is the network looking to completely change up its primetime schedule? It looks like we'll get the answers to those questions sooner rather than later.