Bye, Felicia! ESPN Cuts Ties With Outspoken Host Keith Olbermann Once Again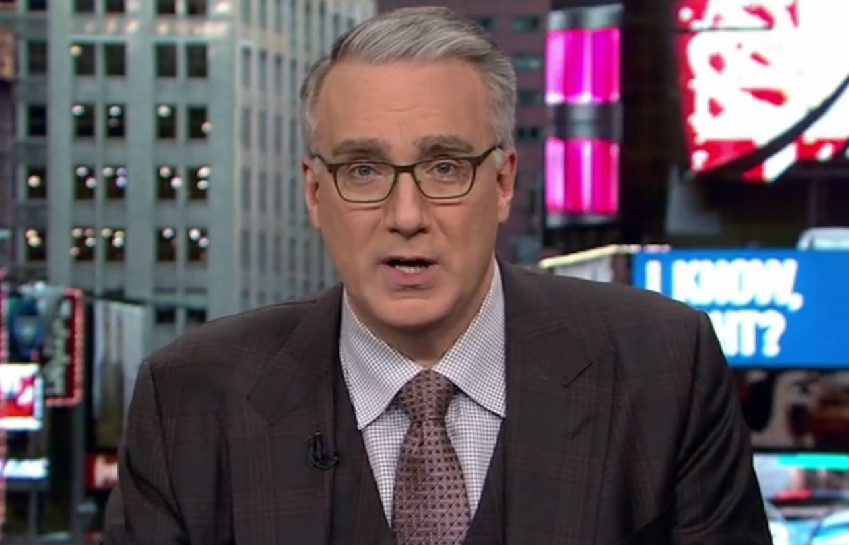 It appears that ESPN commentator Keith Olbermann will be jobless once again at the end of the month. ESPN released a statement on Wednesday afternoon confirming that the host of ESPN2's Olbermann will no longer be with the network at the end of the month. The news comes on the heels of reports that the always contentious Olbermann and ESPN higher-ups were at odds over the show's direction, specifically regarding Olbermann's commentary segments and the show being produced in ESPN's Times Square studios. Apparently, canceling Olbermann will save the network $40 million, per the Hollywood Reporter.
ESPN statement about future of the Olbermann show, which will conclude sometime this month, is at ESPNMediaZone: http://t.co/C1MpXsQpPE

— ESPN PR (@ESPNPR) July 8, 2015
The writing has been on the wall for a while regarding Keith. Since his return to ESPN, after a lengthy period doing political news with MSNBC and Current, the mercurial host has butted heads with the Worldwide Leader. He was initially unhappy with his late-night timeslot, especially since it led to his show being pushed to even later hours whenever live programming went long. Eventually, he was able to settle in at a 5 PM ET spot.
However, things didn't stay quiet for long. Earlier this year, Olbermann found himself suspended for a week after he got into a Twitter beef with Penn State students over their raising funds for cancer research. Olbermann had been a loud critic of the school over its handling of the Jerry Sandusky sex scandal and the fanbase's deification of former football coach Joe Paterno. After returning from suspension, Olbermann issued a lengthy on-air apology and promised to be more mature on social media.
The bigger issue, though, revolved around his scathing commentaries on the NFL and its commissioner, Roger Goodell. Considering that ESPN and NFL are big business partners, sources say that the network's executives, as well as those with the league, wanted Olbermann to cool it a bit with his lengthy diatribes about the league. Keith had taken the NFL and Goodell to task on a number of issues, specifically concussions, domestic violence and DeflateGate.
Earlier this year, ESPN President John Skipper let another high-priced outspoken talent go when he decided not to renew Bill Simmons' contract. Simmons, like Olbermann, was highly critical of the NFL and Goodell. Also like Olbermann, it appears that Simmons' salary didn't represent a real return on investment for ESPN, despite the prestige projects he was involved in.
Will we see Olbermann return to what he does best, which is rant about politics? If so, where will he go? Can he mend his burned bridge with MSNBC? (They can certainly use some help, ratings-wise.)