Mitch McConnell: Trump '100 Percent Within His Rights' to Pursue Legal Options on Election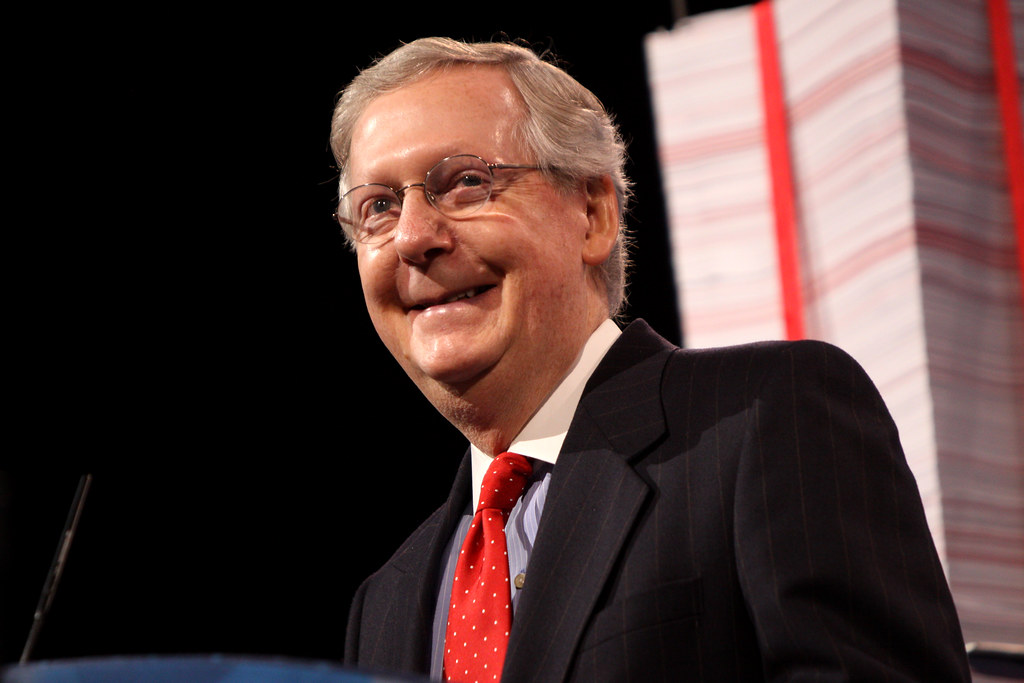 Senate Majority Leader Mitch McConnell has appeared to back President Donald Trump as the president continues to make unsubstantiated claims about vote irregularities in the 2020 election and lawyers for the campaign file suits challenging the results.
The Kentucky Republican said on Monday that the election process would "reach its conclusion" after Trump refused to concede the race. McConnell has not yet formally recognized President-elect Joe Biden's victory and met with Attorney General William Barr yesterday ahead of Barr's decision to authorize federal attorneys to look into claims of election fraud.
"Our institutions are actually built for this," McConnell said.
"We have the system in place to consider concerns and President Trump is 100 percent within his rights to look into allegations of irregularities and weigh his legal options," he said.
House Minority Leader Chuck Schumer took a dim view of McConnell's position, saying that Biden had won the election and refusing to accept the outcome was "extremely dangerous, extremely poisonous to our democracy."
"Joe Biden won the election fair and square," the Democrat.
Separately, Republican Senator Susan Collins of Maine seemed to defend the integrity of the election, saying: "The process has not failed our country in more than 200 years, and it is not going to fail our country this year."