DOJ Prosecutor Resigns after Bill Barr Authorizes Election Investigations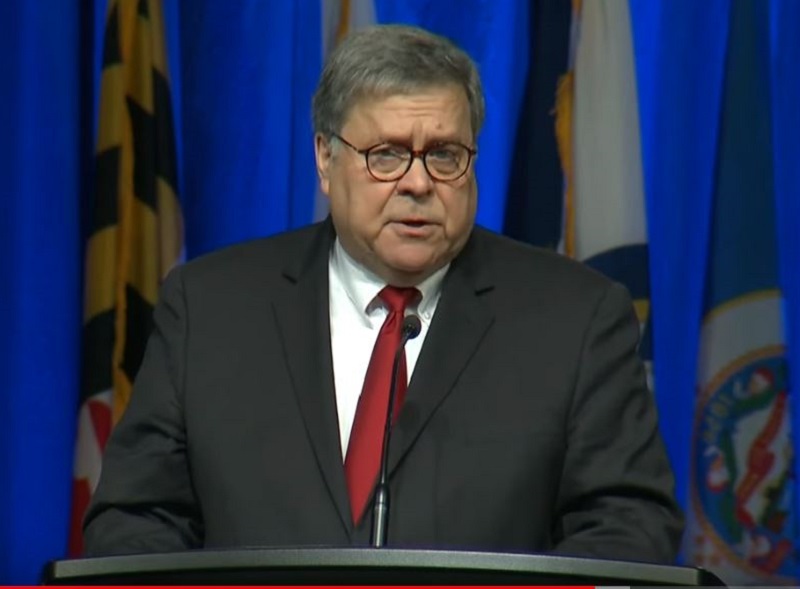 A senior Department of Justice official has resigned following Attorney General William Barr's decision to authorize federal attorneys to look into alleged irregularities in the 2020 election. Richard Pilger, director of the Election Crimes Branch in the DOJ's Public Integrity Section explained his reasoning in a letter.
"Having familiarized myself with the new policy and its ramifications, and in accord with the best tradition of the John C. Keeney Award for Exceptional Integrity and Professionalism (my most cherished Departmental recognition), I must regretfully resign from my role as Director of the Electoral Crimes Branch," Pilger wrote.
"I have enjoyed very much working with you for over a decade to aggressively and diligently enforce federal criminal election law, policy and practice without partisan fear or favor," he wrote.
Pilger resigned on Monday evening after Barr said federal prosecutors could examine alleged voting irregularities, which Pilger noted was "an important new policy abrogating the forty-year-old Non-Interference-Policy for ballot fraud investigations in the period prior to elections becoming certified and uncontested."
Barr issued the authorization following a meeting with Senator Majority Leader Mitch McConnell. The Kentucky Republican has not yet formally recognized that former Vice President Joe Biden won the election and has offered support for President Donald Trump's, who has repeatedly made unsubstantiated claims of voter fraud.
The Trump campaign has already filed at least four lawsuits in Pennsylvania, which boasts 20 electoral college votes and which turned blue this year, helping to secure Biden the presidency. For his part, the Democrat is working on the transition of power.