Jake Tapper Criticizes Lara Trump for Mocking Joe Biden's Stutter, Then Claiming She Knew Nothing About It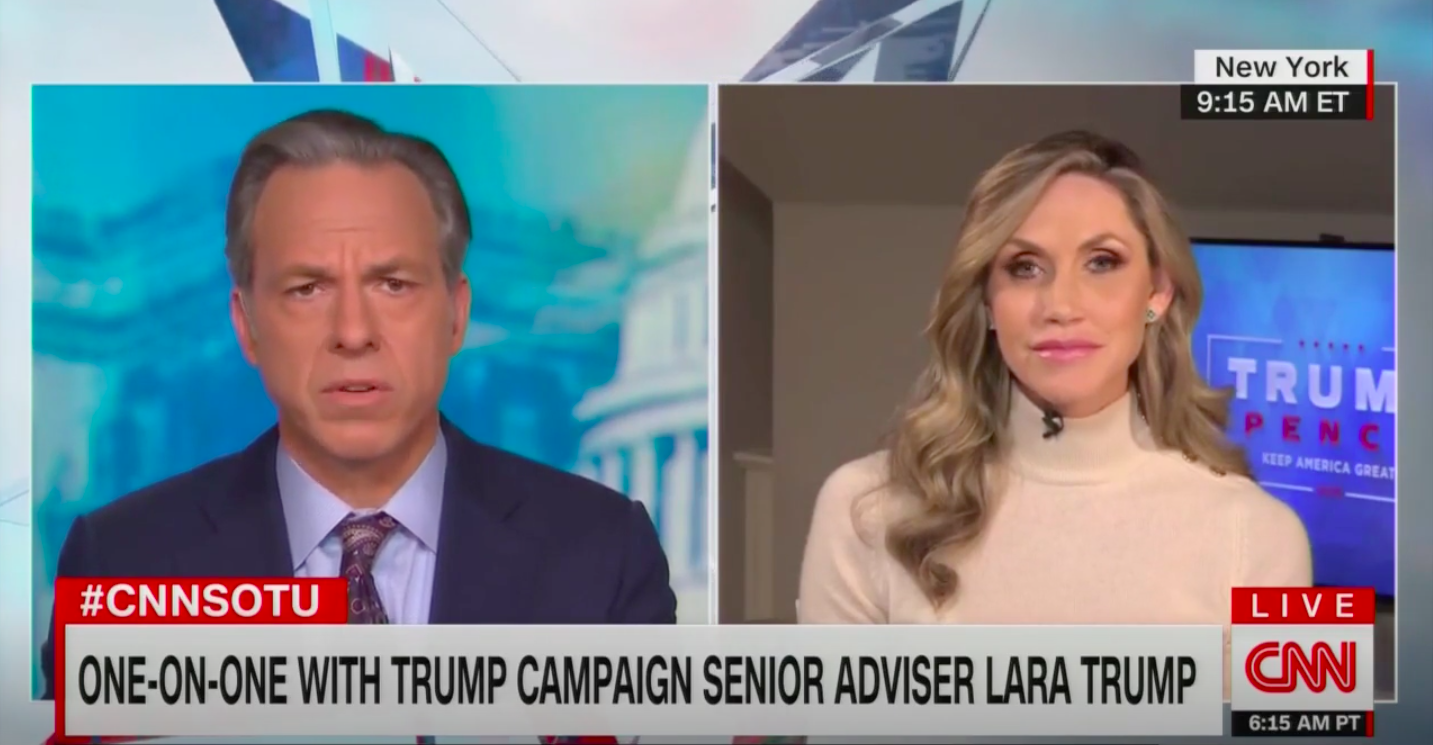 CNN anchor Jake Tapper ended a combative Sunday interview with Trump campaign senior adviser Lara Trump by pressing the presidential daughter-in-law for openly mocking Joe Biden's well-known stutter, prompting a tense exchange over the Democratic nominee's mental fitness for office.
At the top of CNN's State of the Union on Sunday morning, Tapper noted that he had attempted to book members of the White House coronavirus task force, senior White House officials, or the heads of the CDC and FDA to discuss the administration's middling efforts to combat the pandemic.
But the White House declined all requests, so a resigned Tapper then welcomed on Trump.
The veteran anchor immediately kicked off his interview by bringing up the president's Saturday Michigan rally, which featured attendees chanting "Lock her up!" at Michigan Gov. Gretchen Whitmer. This despite Whitmer having been the target of an alleged violent kidnapping plot by far-right extremists.
Watch the video above, via CNN.