Ron Johnson Refuses to Condemn Alleged Kenosha, Wisconsin Shootings By Trump Supporter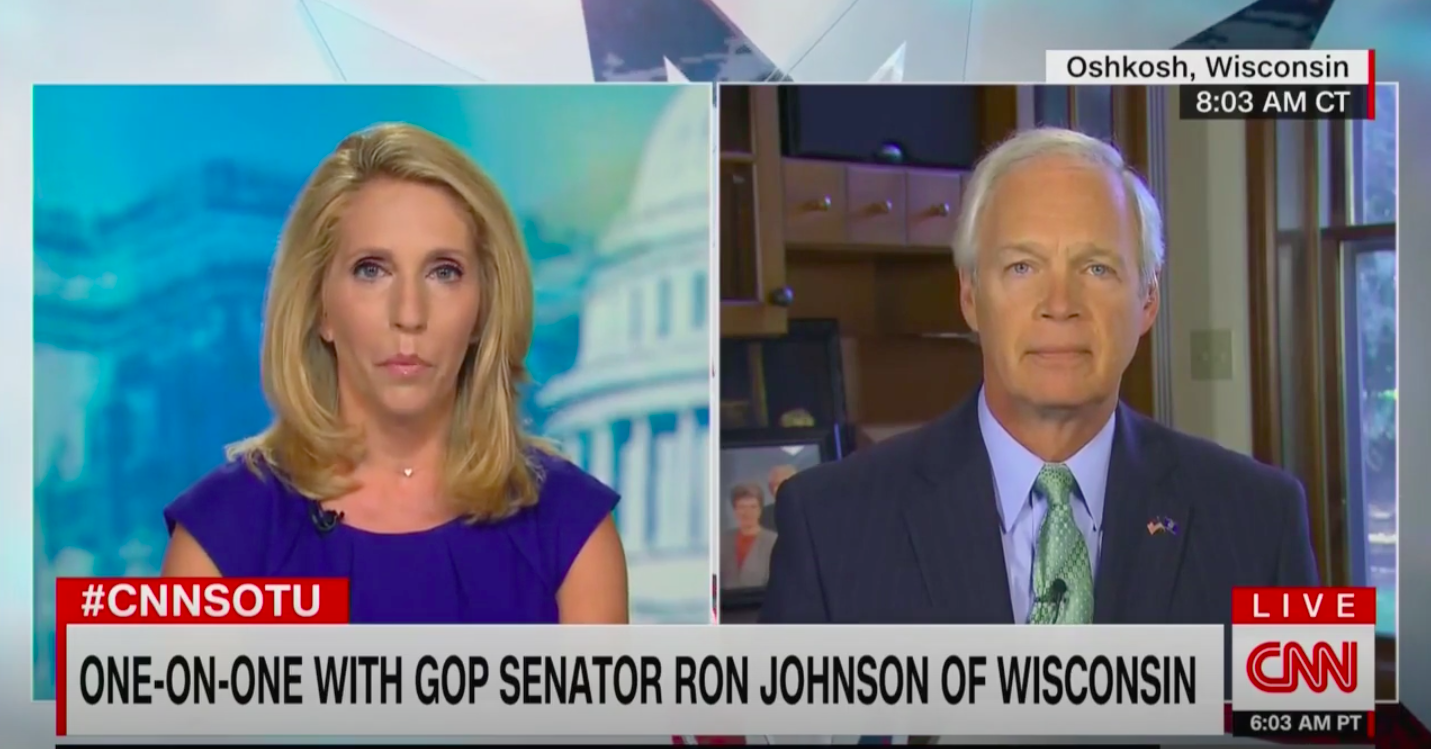 Following a night of violent protests in Portland that left one person dead, CNN State of the Union host Dana Bash repeatedly confronted Sen. Ron Johnson (R-WI) on whether or not President Donald Trump's increasingly divisive rhetoric was "inflaming" and "agitating" tensions in the country.
Highlighting the violence in Portland and the recent vigilante shootings in Kenosha, Bash kicked off her interview by recapping the president's comments and tweets in which he called on the Portland mayor to resign, labeled protesters as thugs, and claimed American cities are in chaos.
"You are the chairman, as I mentioned, of the Senate Homeland Security Committee," Bash told Johnson. "Are you comfortable with the president appearing to inflame tensions instead of what we normally see from presidents, which is trying to calm them down?"
Johnson deflected, saying that he is personally "urging calm across the board" before adding that "we need to get control of the situation," prompting Bash to push back.

Watch the video above, via CNN.
Read the rest of the piece at The Daily Beast.