Jason Miller: Trump Campaign Officials Were Convicted for Things that Had 'Nothing to Do with' Trump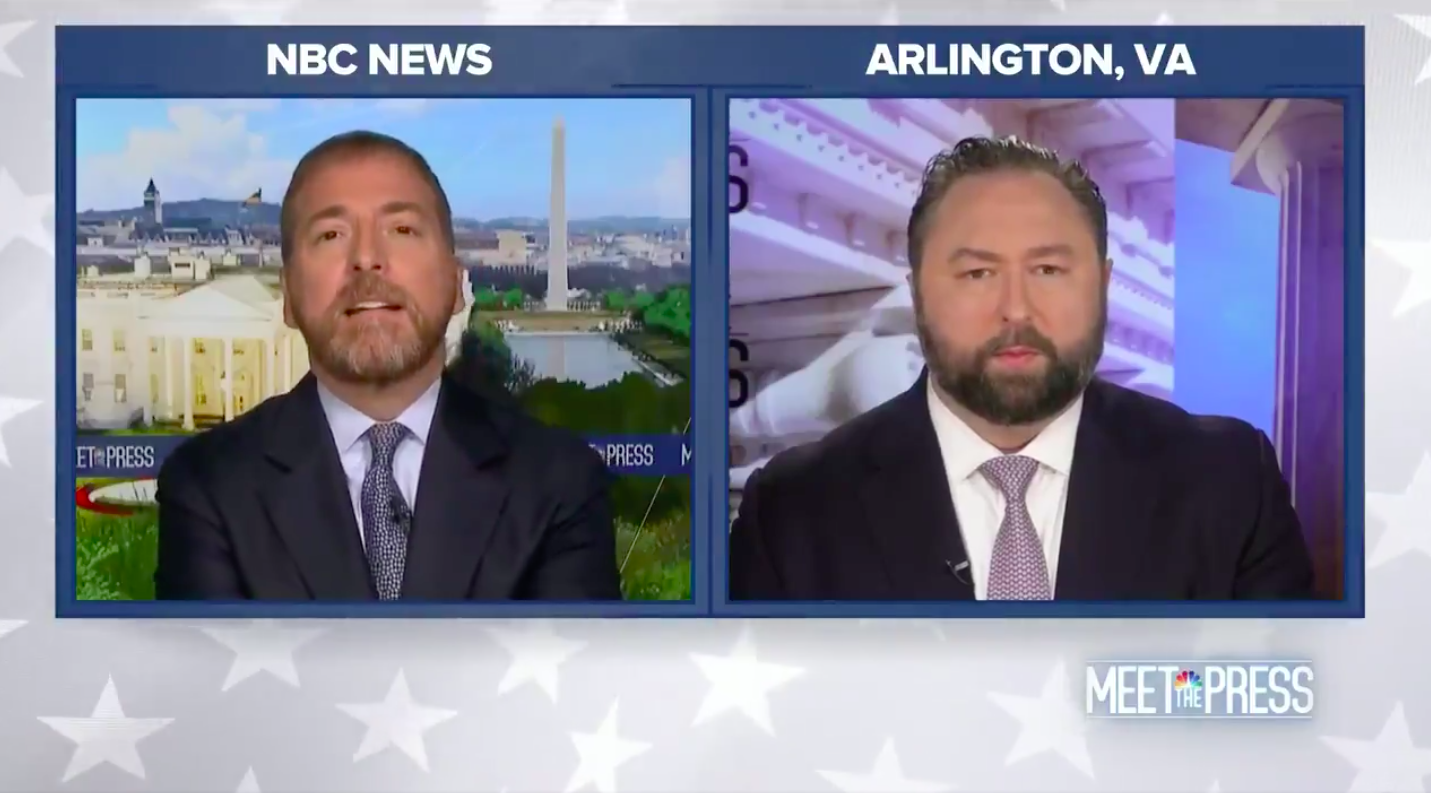 A Trump campaign adviser downplayed the handful of former officials who have been convicted or arrested, saying the charges against them had "nothing to do" with the president.
Jason Miller, who also worked on Trump's campaign four years ago, told Chuck Todd on Meet the Press that the president has actually made great hiring decisions overall.
"Quite a few people who were are involved in the Trump campaign in 2016 have had some trouble with the law," Todd said, referring to Steve Bannon, Michael Flynn, George Papadapoulos, Paul Manafort, Rick Gates, Michael Cohen and Roger Stone. "Why shouldn't voters look at this and say, 'The president seems to surround himself with people with shady instincts?'"
"I disagree on that," Miller responded. "I think you take a look at the great people President Trump has surrounded himself with, some of the brilliant women and some of the brilliant leaders we have in this administration, some of our cabinet members, and I would say that overall the president's had a very good track record of hiring excellent people."
Talking about the seven people close to Trump that got themselves in legal trouble, Miller said they've "made some serious mistakes in their life that had nothing to do with President Trump, and they're going to have to be accountable for all of that."
President Trump was asked a similar question earlier in the week, if the fact that those people's run-ins with the law reflects poorly on him.
"I have no idea," Trump said.
Watch the video above, via NBC.