DHS Chief Chad Wolf Questioned on Past Support for Steve Bannon's Wall 'Scam'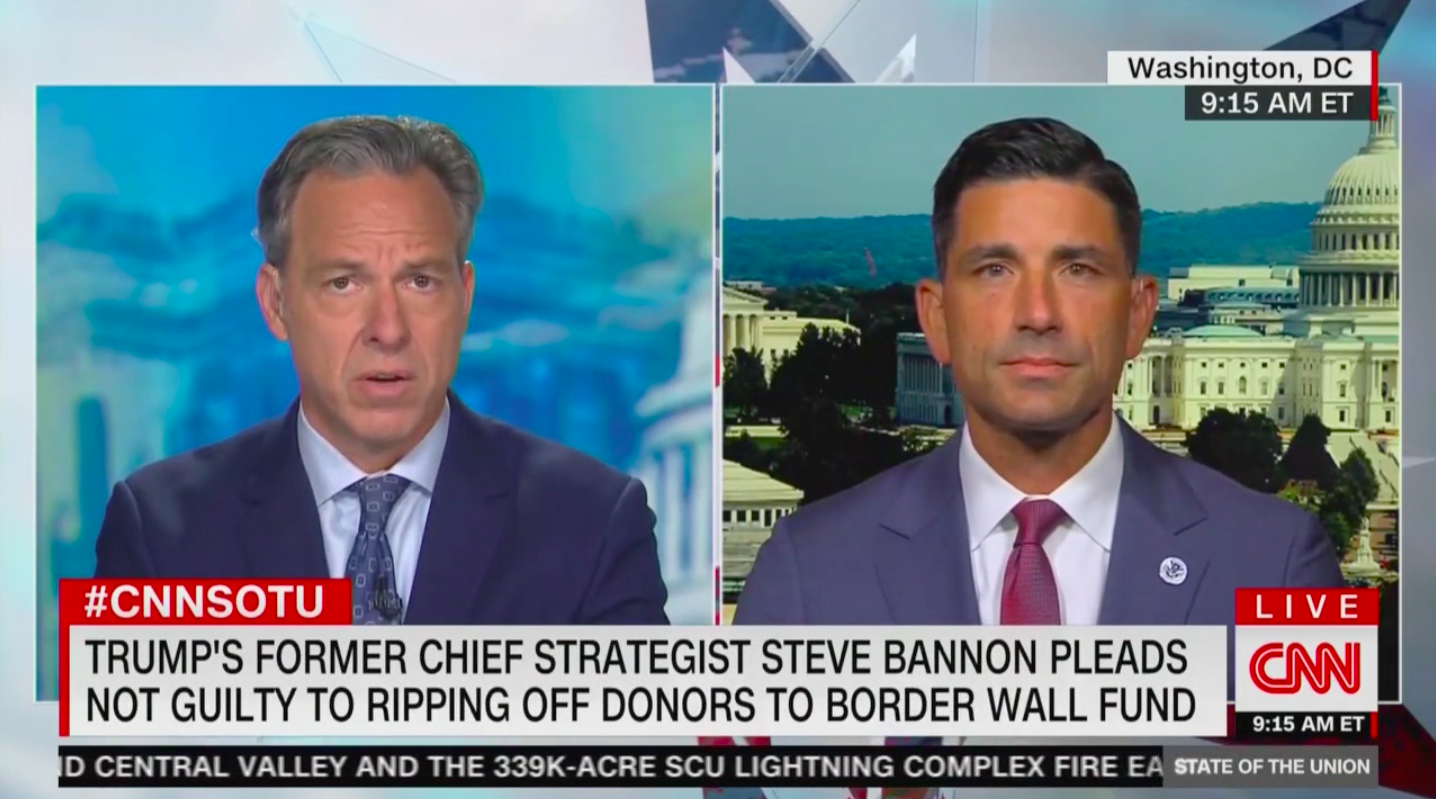 CNN anchor Jake Tapper repeatedly confronted acting Department of Homeland Security Secretary Chad Wolf on Sunday over the DHS official's past support of the "We Build the Wall" fundraising campaign, which federal prosecutors now allege was a scam to personally enrich former Trump chief strategist Steve Bannon and campaign founder Brian Kolfage.
Last week, Bannon, Kolfage, and two other associates were arrested and indicted on fraud charges, with prosecutors saying they "defrauded hundreds of thousands of donors, capitalizing on their interest in funding a border wall."
Bannon is accused of skimming over $1 million to pay personal expenses and secretly pay Kolfage, while Kolfage allegedly took over $350,000 from the campaign, in part to purchase a boat called Warfighter. Bannon has pleaded not guilty, claiming the charges are a "political hit job."
Interviewing Wolf on CNN's State of the Union, Tapper brought up the acting DHS chief's praise of the private border wall fundraiser last year that featured Wolf calling the campaign a "game-changer" that he "welcome[d]" as "part of the solution."
Watch the video above, via CNN.