GOP Senator Asks Voters to 'Fast' and Donate Meal Money to Her Campaign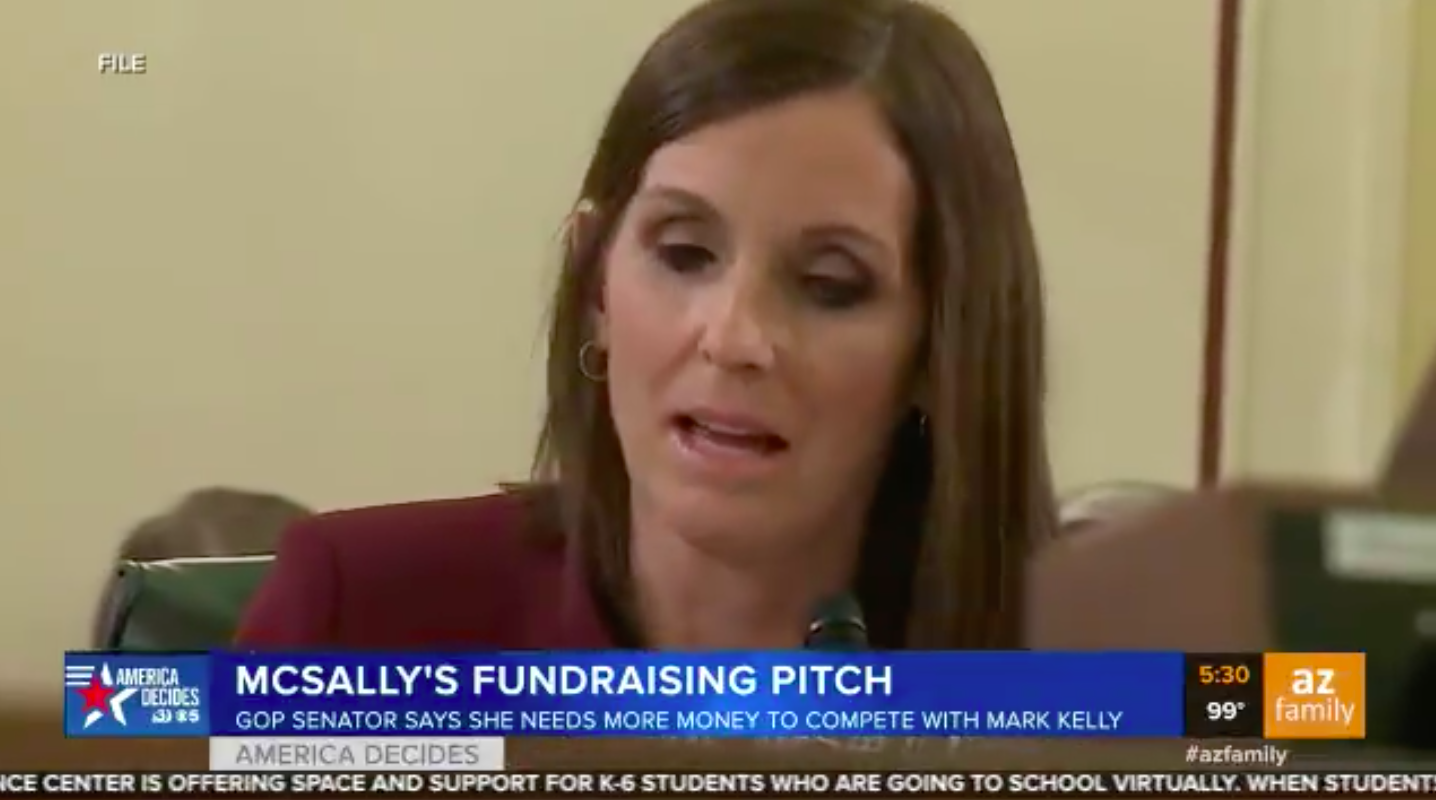 Sen. Martha McSally (R-AZ) was caught on mic suggesting that her supporters fast and then donate the money they would have spent on food to her campaign.
A news report Friday from KTVK, a CBS affiliate in Phoenix, aired an audio clip in which McSally can be heard making a plea to her constituents.
"Anybody can give, I'm not ashamed to ask, to invest," McSally said. "If you can give a dollar, five dollars, if you can fast a meal and give what that would be…"
NEW: @SenMcSallyAZ is "telling her supporters that they could come up with more campaign cash to donate, if they just 'fast a meal.'"

Former Arizona GOP U.S. House and gubernatorial candidate: "It does feel like it's a little bit of an act of desperation." #azsen pic.twitter.com/XfFXdxUjcQ

— Arizona Democratic Party (@azdemparty) August 22, 2020

McSally, whose 2018 bid for retiring Sen. Jeff Flake's seat fell short, was shortly thereafter appointed to fill Arizona's other Senate seat, temporarily held by Republican Jon Kyl after the death of Sen. John McCain.
McSally is facing Democratic challenger Mark Kelly, an astronaut and the husband of former Arizona Rep. Gabby Giffords. According to Cook Political Report, the race is currently classified as "lean Democratic."
Watch the video above, via Twitter/azdemparty.