Lou Dobbs: 'The Deep State' Launched Postal Service Agents to Arrest Bannon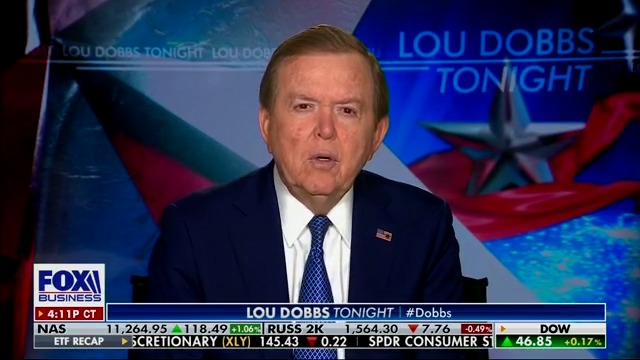 Lou Dobbs, a frequent and unabashed defender of President Trump, claimed that "the deep state" was behind the arrest of former Trump adviser and campaign manager Steve Bannon.
Bannon was arrested Thursday by the U.S. Postal Inspection Service while on a boat off the coast of Connecticut. He was charged with wire fraud and money laundering over a crowdfunded border wall project that raised over $25 million.
"Now you may find this somewhat ironic, the contradiction between the postal service and the Trump administration and somehow the deep state launching agents of the U.S. Postal Service to arrest Mr. Bannon," Dobbs said.
"If you're surprised to find out the postal service has its own police force, there are 65 separate U.S. federal police departments and agencies and 27 offices of inspector general that also can make arrests and carry firearms," Dobbs said incredulously. "What in the world kind of government have we created?"
The USPIS, which has been around since 1775, employs more than 1,200 inspectors to "enforce roughly 200 federal laws related to crimes that adversely affect or entail fraudulent use of the US Mail, the postal system, postal employees, and customers," according to its website. Inspectors are armed and can make arrests, carry out federal search warrants and serve subpoenas.
Watch the video above, via Fox Business Network.