'I Have No Idea,' Trump Says When Asked If Having So Many Convicted Felons on His Side Reflects Well on Him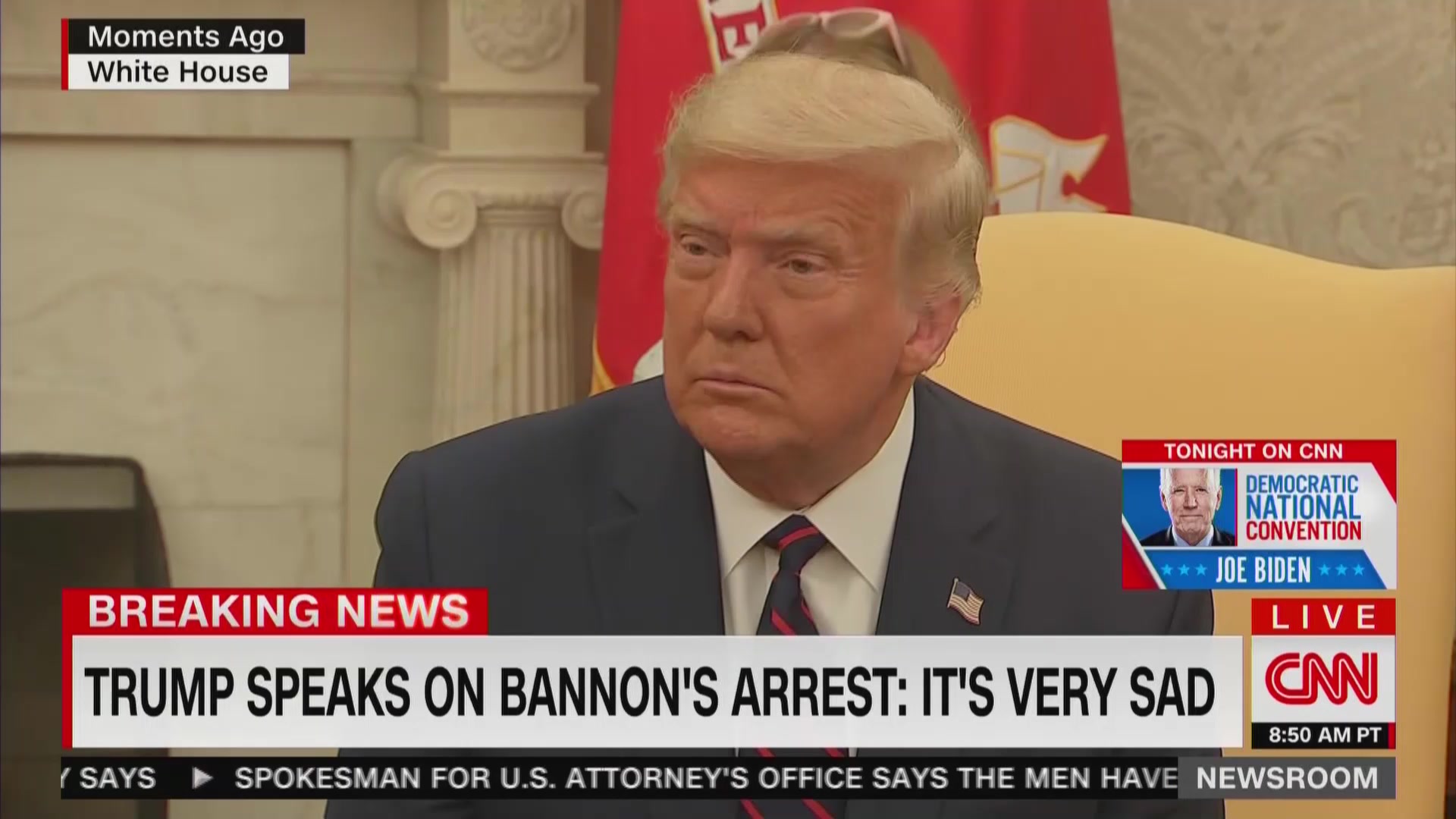 President Trump was asked Thursday about former adviser Steve Bannon's arrest for alleged wire fraud and money laundering in connection with a border wall crowdfunding campaign.
Trump distanced himself from the initiative, called "We Build the Wall," and Bannon himself, who served as Trump's campaign chief for a period in 2016.
"I haven't been dealing with [Bannon] at all. I know nothing about the project other than I didn't like what I read about it," Trump said. "I thought that was a project that was being done for showboating reasons. I don't know that he was in charge. I didn't know any of the other people either, but it's sad. It's very sad."
A reporter then asked Trump what it says about his judgment that seven of his former campaign figures are either convicted felons or have been arrested and charged.
"Well I have no idea," Trump said. "There was great lawlessness in the Obama administration, they spied on our campaign illegally." Trump did not offer evidence to support this claim because there isn't any.
Watch the video above, via CNN.